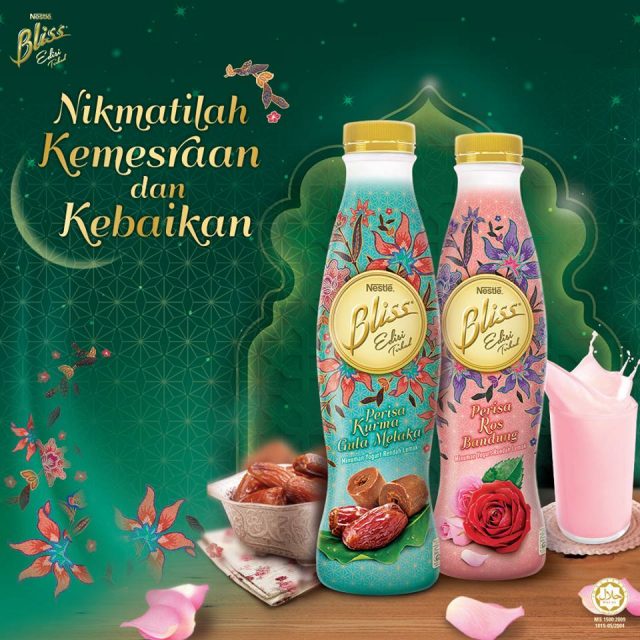 The festive mood is here. For the Ramadan in 2017, Nestle Bliss is introducing two limited-edition flavours – Kurma Gula Melaka and Ros Bandung. During last year's Ramadan, we saw Nestle Bliss launching original (asli) as the seasonal flavour.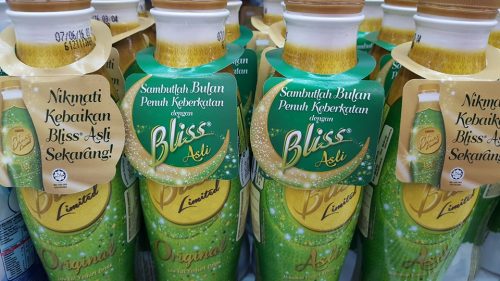 Image above shows the limited-edition Nestle Bliss for Ramadan 2016
For this year's flavours, Kurma Gula Melaka consists of dates (kurma) and gula melaka, known in English as palm sugar or 'Malacca Sugar.' Ros Bandung comprises evaporated milk or condensed milk flavoured with rose cordial. These two flavours are designed by taking into account the flavours favoured by the Malay population as they countdown to the celebration of their biggest festival Hari Raya on 25 June 2017.
The packaging design is more colourful this time featuring pictures of flowers with an intricate background.
What Mini Me thinks
The seasonal limited-edition flavour creates a lot buzz for the brand. The regularity in which Nestle Bliss creates new seasonal flavour means that the limited-edition flavour has become synonymous and is an indispensable part of the celebration of major festivals in Malaysia including Christmas, Chinese New Year and Hari Raya.
As Malaysians tend to binge on food during the festive season, the low fat yogurt drink can use this opportunity to promote healthy eating by making Nestle Bliss the healthier choice.