PT SMART Tbk, the producer of palm-based consumer
products under the Filma brand, has introduced Filma Signature in the first half of 2017. Filma Signature is the first edible oil in Indonesia made with palm oil blended with olive oil.
Good price, low cholesterol & popular brand
According to a study by Japan's DI-Marketing on Cooking Oil Usage in Indonesia (April 2017), the top three reasons for consumers to choose a particular cooking oil brand in Indonesia are good price, low level of cholesterol and popular brand.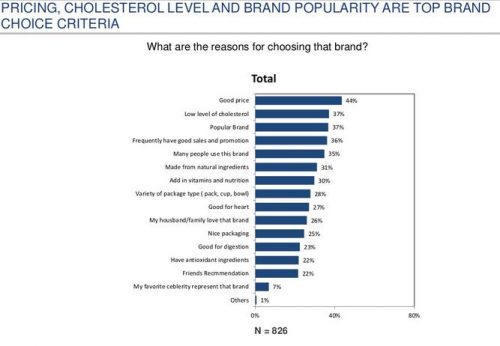 Both Filma Signature and the existing Filma cooking oil have zero cholesterol, which fit the bill. In terms of popularity, Indofood Agri's Bimoli has the largest share.
Premium pricing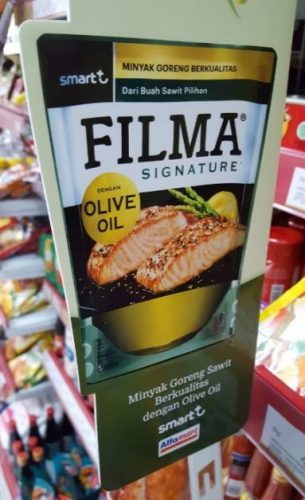 The key difference between Filma Signature and Filma is the price. At Alfamart, Filma Signature (2L) is priced at IDR 38,200, which is 30% more expensive than Filma (2L), retailed at IDR 29,300. The prices of other edible palm oil cooking oil are Sunco (IDR 28,500) and Tropica (IDR 30,200).
Higher vitamin E
In terms of nutritional value, the only difference is Filma Signature's Vitamin E meets 4% of the daily needs, while Filma meets 2% of the daily needs. Filma Signature has 3.8g of omega 9 per serving, whereas Filma has 3.5g. Filma scores slightly better in omega 6 with 1g per serving compared with Filma Signature's 0.9g per serving.
What Mini Me thinks
Olive oil is generally known as a premium oil. Even as the nutritional value is not much different from the non-blended Filma edible palm oil, the addition of olive oil into the edible palm oil provides strong justification for the premium pricing. It also ties in nicely with the growing health consciousness of Indonesian middle class consumers who are aware about the benefits of olive oil.