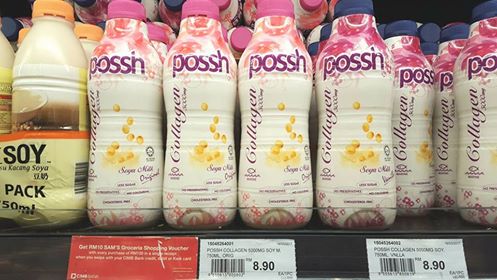 In Malaysia, soymilk is a huge category and is classified under Asian drinks. Recent innovations include the use of non-GMO soybeans and added with collagen and basil seeds. At the end of 2016, F&N launched Nutrisoy Fresh, the country's first pasteurised fresh soymilk drink.

UBI, the producer of Soy Up
United Business International Sdn Bhd (UBI) is known for its Soy Up soy milk drink. The range includes Less Sugar, + Collagen and Original. The + Collagen contains 500mg of collagen peptide from marine fish.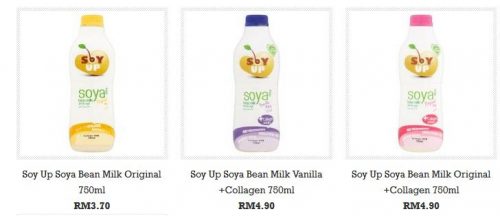 Possh with 10x more marine collagen
The same company behind the Soy Up brand has introduced Possh soymilk drink. The drink contains 10x more collagen peptide from marine fish at 5,000mg compared with Soy Up + Collagen.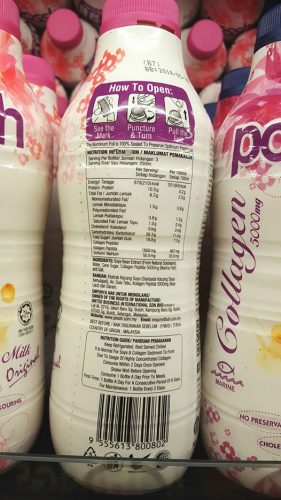 The price of of Possh 750ml is more expensive at RM 8.90 compared to Soy Up + Collagen at RM 4.90. This product was spotted at Sam's Groceria at Nu Sentral.