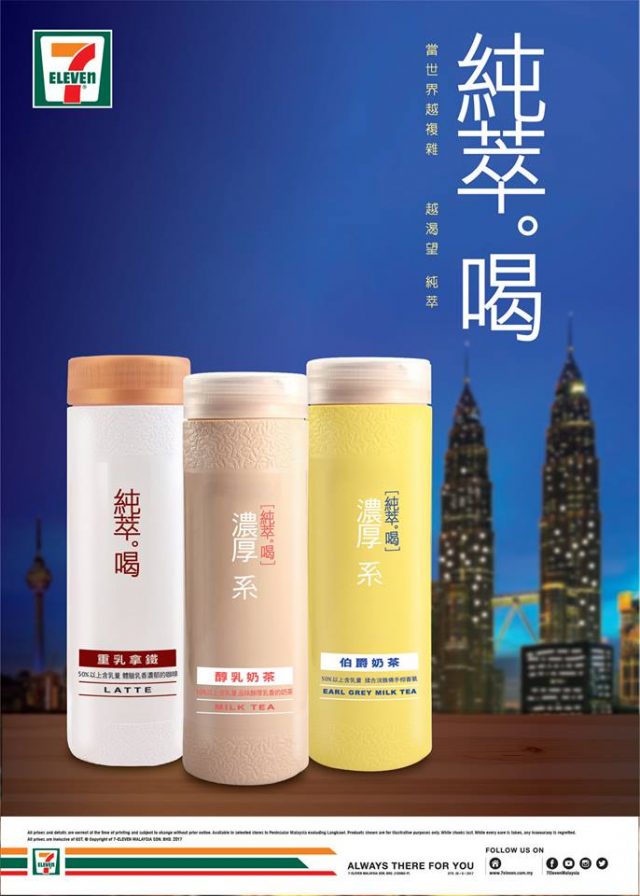 Now in Malaysia
The Taiwanese Chun Cui He (纯萃喝) or Just Drink milk tea is finally available in Malaysia at selected 7-Eleven stores nationwide. Click here for the participating outlets. In Malaysia, the range comprises milk tea, latte and earl grey milk tea. The promotion price of RM 8.95 (normal price RM 9.50) is until 31 August 2017.

Craze in Singapore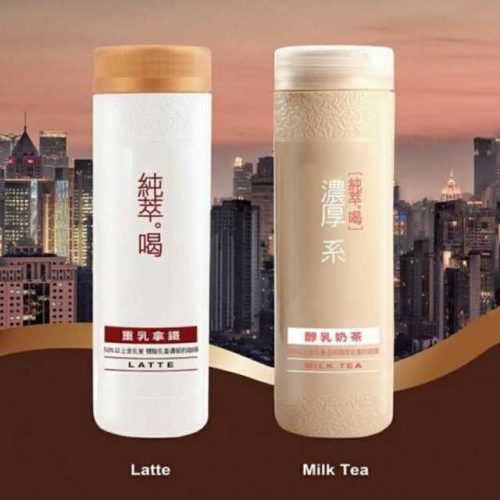 The drink has taken neighboring Singapore by storm. Noticed the spike in web search for Chun Cui He during the July-August 2016 period. That was when the Taiwanese bottled tea and coffee drink brand was first officially launched in Singapore on 13 July 2016. The first two beverages were Chun Cui He milk tea and latte drinks.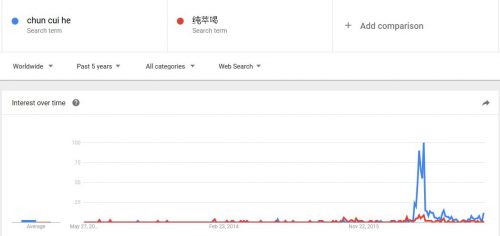 The drink, made by Taiwan Bifido Foods Inc. (台湾比菲多食品股份有限公司), is a common sight in Taiwan and sought after by tourists.
Recalled
On 23 August 2016, the Singapore Agri-Food & Veterinary Authority (AVA) issued a statement recalling Chun Chui He milk tea for using a non-permitted food additive – L-theanine. However, "there is no food safety risk associated with the recalled products," reassured AVA.
New products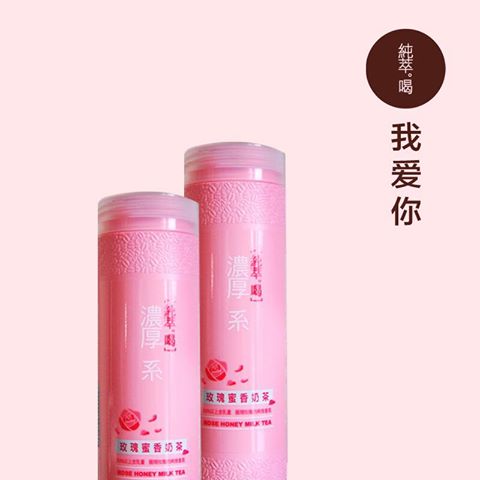 The Milk Tea, now with approved food additive, returned to store shelves in Singapore on 29 December 2016. The seasonal Earl Grey Tea was launched on 30 March 2017, followed by the Rose Honey Milk Tea on 20 May 2017, a date that rhymes with "I love you" in Mandarin.
What Mini Me thinks
The Chun Chui He drink will likely spark a similar rush to store in Malaysia as the awareness of the product is high especially among the local Chinese population.
Since the news broke out on 7-Eleven Malaysia Facebook page on 23 May 2017, the post was already shared over 12,000 times as of noon the next day. We expect sales of Chun Chui He to be very strong in the coming weeks. Product availability will be the key barrier as consumers are already asking why the drink is not available at their usual outlet.