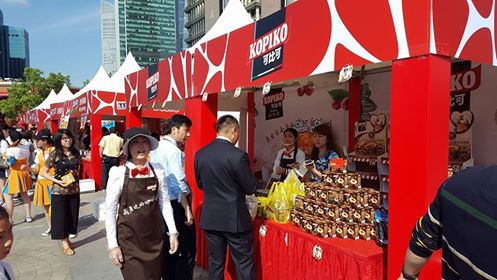 As part of the visit to SIAL China 2017, Mini Me Insights was thrilled to visit the Indonesia Festival (Inafest) 2017 at the Oriental Pearl Tower in Shanghai to find out what's hot in the Indonesian food and beverage export scene.
Richeese – Web sensation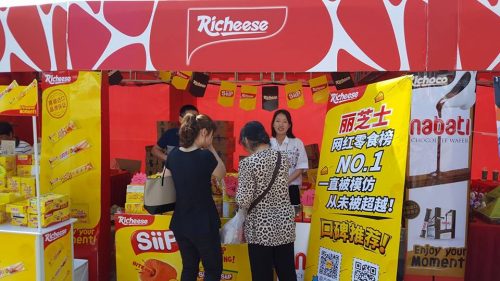 The Richeese wafer, a web sensation in China, was the key highlight for Nabati Group. The banner claims "Richeese is the number one snack on the web and has always been imitated but the knockoffs have never overtaken the real thing." One of the banners said the products are "fully imported and the product quality is guaranteed".
Papatonk crackers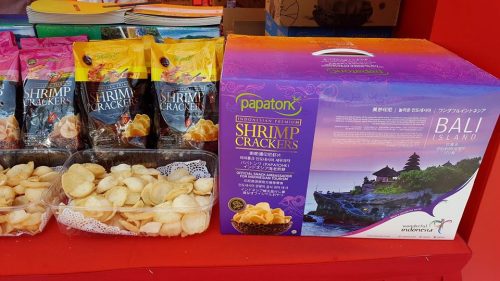 United Harvest Indonesia showcased the different flavours of its famous Papatonk shrimp crackers. The company claims on its official Ilovepapatonk Facebook site that it has 10 million fans in China in 2016. The brand is also working with the Ministry of Tourism to promote the Wonderful Indonesia campaign.
Kopiko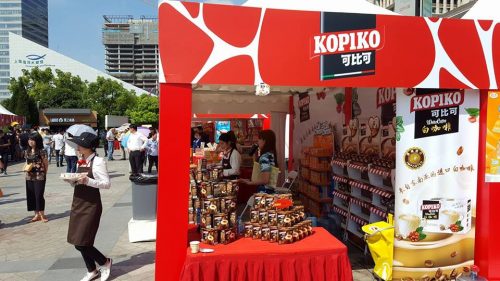 Mayora Indah had a huge presence at Inaweek with booths for Kopiko, Cal Cheese and Crispy-Joy. Cal Cheese high-calcium cheese wafer was promoted as fully imported, more cheddar cheese and higher calcium and vitamins for maximum growth.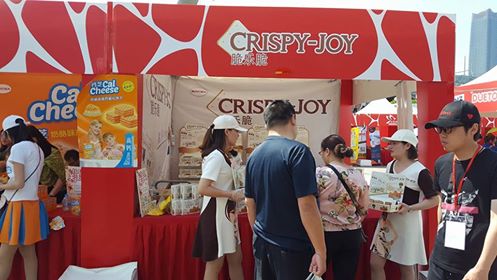 Crispy-Joy coffee biscuit was marketed as the ideal companion for afternoon tea.
Indomie
Inafest is not complete without Indomie, the iconic instant noodle that offers foreigners the first taste of Indonesian culinary delight. At the fair, Indofood CBP organised sampling activities for its Indomie Mie Goreng Jumbo, Special Fried Noodle and Hot & Spicy Fried Noodle as well as other Dueto biscuits, Trenz crispy crackers, Chitato cassava chips. Indofood CBP is bringing in Dueto, Trenz and Chitato into China, according to the author's conversation with Indofood at SIAL China 2017.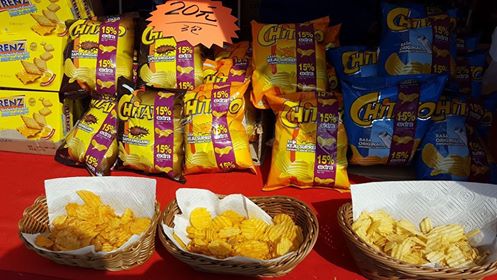 Good Day Coffee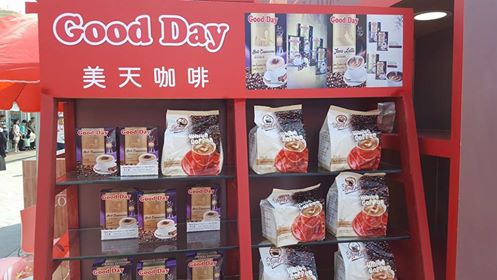 PT Santos Jaya Abadi showcased its Good Day Bali Cappuccino and Kapal Api White Coffee at the fair.
Inaco
Chinese consumers were exposed to Inaco I'm Coco drink with fruit puree (various flavours) and Gofress strips. Inaco I'm Coco is available online.
OT Tango Waffle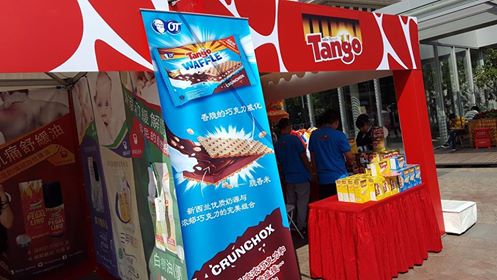 OT focused on promoting its Tango Waffle Crunchox chocolate flavour alongside other Tango wafers (cheese and chocolate flavours).
Garuda Cheese Crackers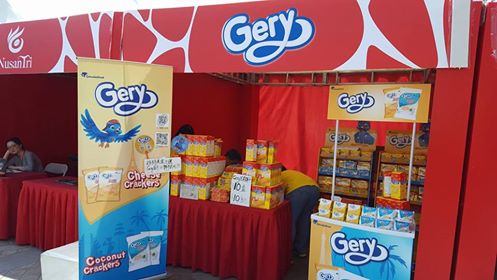 Gery Cheese Crackers was GarudaFood's star product at Inafest 2017. The other was Coconut Crackers.
What Mini Me thinks
Following the success of Richeese cheese wafer, wafer was the key highlight at Inafest with OT, Nabati and Mayora Indah competing fiercely in this segment. However, competition is increasingly moving away from cheese wafer to chocolate wafer as seen in OT promoting Tango Waffle Crunchox and Nabati with Richoco Nabati chocolate wafer.
*All the images were taken by the author