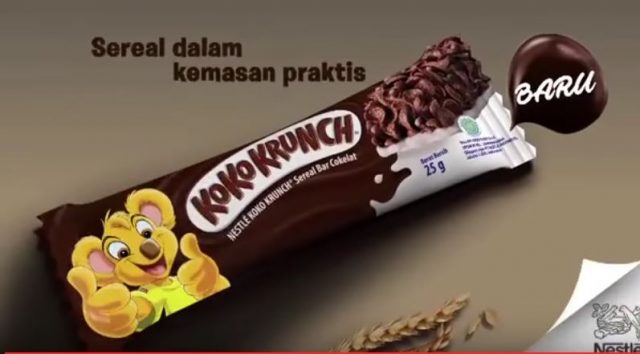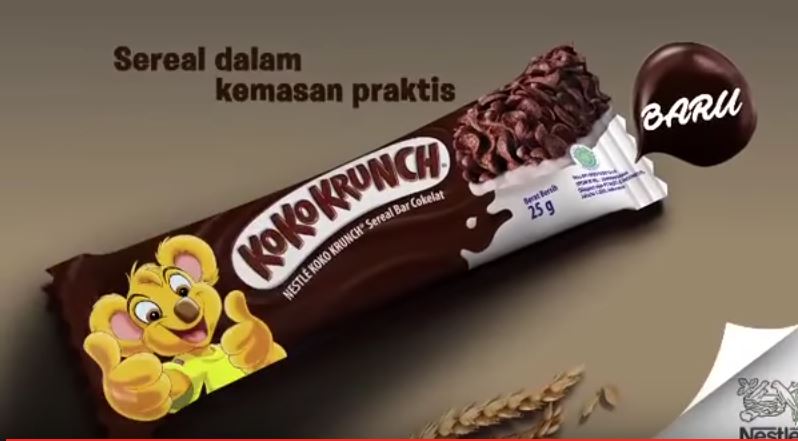 Nestlé has introduced Koko Krunch Cereal Bar in Southeast Asia to make the cereal category more convenient and accessible for consumers who would otherwise not consume breakfast cereal.
Previous cereal innovations have focused on cereal in a bowl accompanied with powdered milk in sachet and cereal in affordably priced plastic packaging.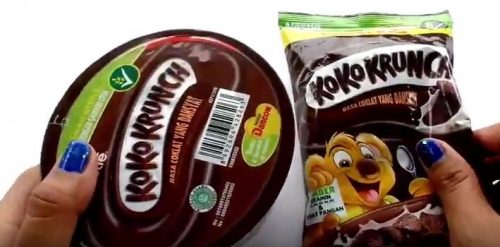 Now, cereal companies like Nestlé and Kellogg's are using cereal snack bar to acquire more consumers. I have talked about Kellogg's and Nestlé FITNESS in an earlier post in February 2017.
Lately, Nestlé Koko Krunch Cereal Bar is spreading its wings into more countries in Southeast Asia including launching in the Philippines and Indonesia.
In Indonesia, Koko Krunch Sereal Bar is marketed as "sereal dalam kemasan praktis" or "cereal in a convenient packaging."
In the Philippines, the same product is known as "Goodness on the go."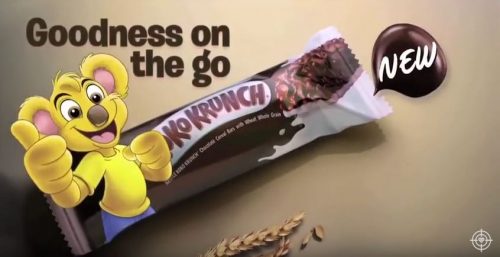 Even though Koko Krunch Cereal Bar is not officially available in Malaysia, the product is already being sold on the leading B2C e-commerce sites, which shows there is a demand for such product in Malaysia. The snack bars are imported from Thailand.
Below was a screenshot on Lazada Malaysia.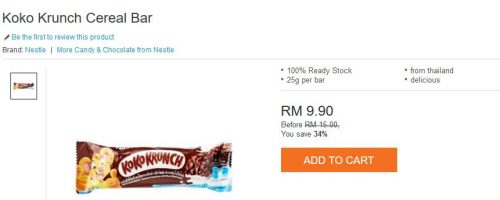 This is how Koko Cereal Bar is displayed in Thailand to catch the attention of consumers at 7-Eleven. Image photographed by the author in Bangkok in May 2017.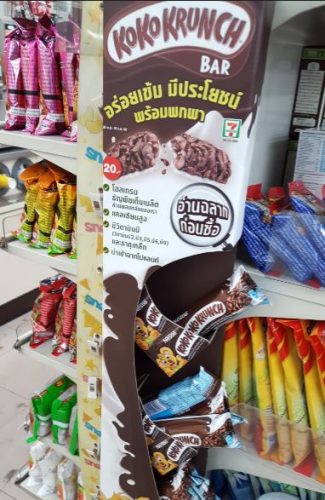 What Mini Me thinks
Koko Krunch with its chocolate taste, vitamins & minerals and crunchy petals is designed with children as the key target audience. Some children treat Koko Krunch as a finger food eaten straight from the pack without the addition of milk.
By turning Koko Krunch into the cereal bar format, it does take away the fun of eating with the finger and with milk. Inadvertently, the cereal bar format makes Koko Krunch suitable for adults who want a quick treat and a comfort food, thus expanding Koko Krunch into the older segment.