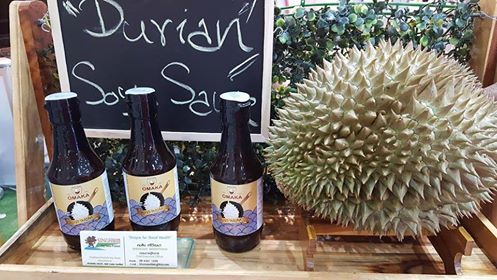 Durian Kit Kat mooted
Thailand's Minister of Tourism and Sports Kobkarn Wattanavrangkul reportedly met with Nestle to potentially develop durian-flavoured Kit Kat, reported Channel News Asia in March 2017 citing Thailand's Daily News. The durian-flavoured Kit Kat was counted to boost tourist spending by 10%.
Durian and coconut soya sauces
Now fast forward to May 2017. At the recent Thaifex 2017, local Thai company Singhbin, the maker of Omaka sauces, unveiled two bizzare sauces – durian soya sauce and coconut soya sauce.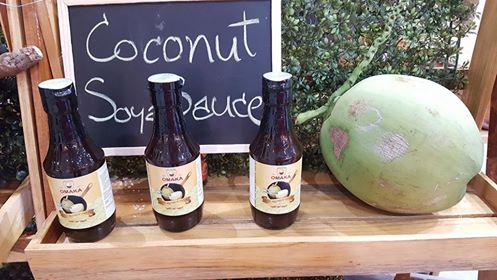 Taste test
The durian soya sauce is dark in colour and has a thick texture. The taste is akin to "dodol," a sweet toffee-like sugar palm-based confection commonly found in Malaysia, Indonesia and Brunei.
The coconut soya sauce is also dark in colour with a hint of coconut.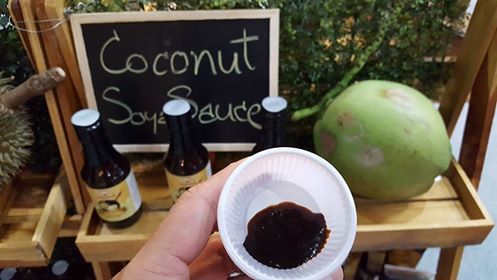 Apart from the specialised coconut and durian soya sauces, Singhbin produces traditional oyster sauce, light soy sauce and dark soy sauce.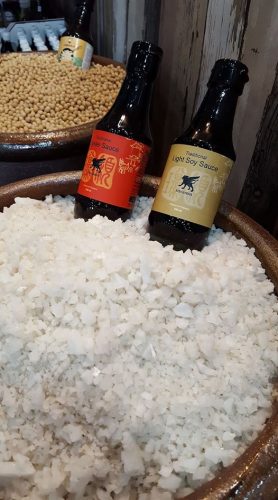 What Mini Me thinks
It is funny how durian is rediscovered (thanks partly to pin up demand from China) and is becoming a trending ingredient in food innovation including some bizzare ones like durian soya sauce, durian pizza and durian flavoured yoghurt. What can you think of next in durian innovation ?
*All the images were photographed by the author at Thaifex 2017