New Nestle Boost debuts in the Philippines
Nestle Health Science has launched a new dietary supplement Boost in the Philippines in June 2017 targeting ageing consumers (50 years old and above).
In the words of Paul Bruhn, regional business head of Asia, Oceania and Africa (AOA), Nestle Health Science, "we recognize the increase in numbers of ageing consumers who now live longer, and we aim to empower them to take action to manage the age-related changes they experience and help them stay healthy."
Nestle Boost range
The range comprises Mobilis, Optimum and Energis.
Boost Mobilis 405g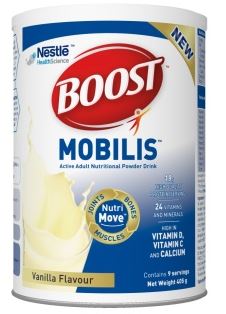 Targeted nutrition for Joint, Muscles & Bone
Gluten-free, no added sugar, and low calories
Contains High Quality protein, High in Calcium, Vitamins C and D
Oral Nutritional Supplement
Boost Energis 405g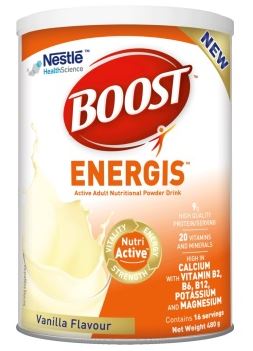 Targeted benefit for Vitality, Energy, and Strength
Gluten-free, no added sugar, and low calories
Rich in high quality protein, calcium, potassium, and magnesium
Contains 20 vitamins and minerals
Rich in Vitamins B2, B6, and B12
Oral Nutritional Supplement
Boost Optimum 405g
Contains Vitamins E, B6, and B12

Has 50% whey protein that contributes to the maintenance of muscle mass and helps muscles recover from injury or illness
Keeps the gut healthy with probiotics and prebiotics
New product for senior in a country with young population
The demographic of the Philippines is still very young with a median age of around 23.4, according to the CIA World Factbook. Even though the pyramid population of the Philippines is still in a triangular shape, Nestle is not neglecting consumers on the peak with a dietary supplement to support graceful ageing.
Seniors are expected to account for 11.5% of the population by 2030, said Dr. Earleen Seno-Ong, head of geriatrics at St. Luke's Medical Center. At the moment, 6.9% of the population are above 60 years old.
As a comparison, China has a much higher median age of 37.1, which puts the world's populous country in a perilous situation, having to cope with dwindling labour and ageing.
Nestle Boost focuses on urban working population in China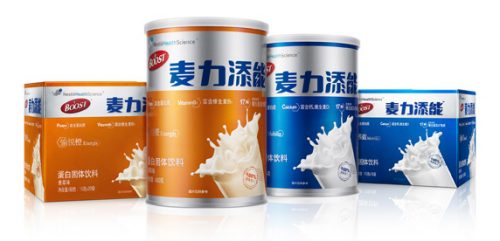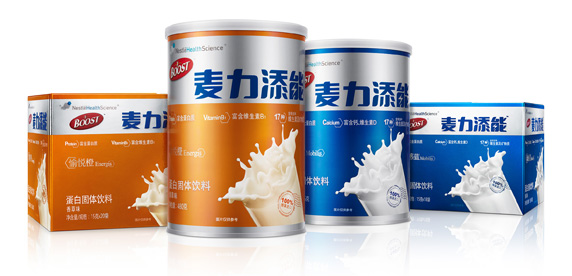 In China, Nestle Health Science launched Boost (麦力添能) in May 2017 not for seniors but for the "busy urban working population". According to the press release, "Boost is an innovative range of science-based nutrition targeting the needs of the healthy consumers, focusing on China's busy urban working population."
The range comprises Mobilis and Vitalis to address the need for vitality and mobility among the active population.
The launch was made in collaboration with AliHealth, Alibaba's flagship medical and health e-commerce platform. AliHealth will contribute its e-commerce and big data capabilities to support the launch of Nestle Boost.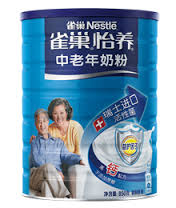 Nestle has an existing dairy product for senior in Chinaunder the Yiyang (怡养) range. The new "Yiyang Fuel for Brain" senior milk powder, launched in May 2017, contains medium-chain triglycerides (MCT) and adds to the existing range comprising Yiyang Protein Powder.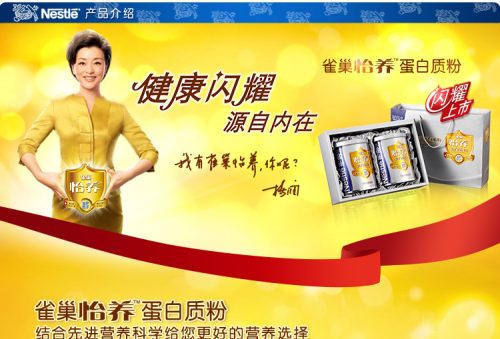 The existence of the Yiyang range explains why Nestle China is targeting the urban working population with the new Boost range.