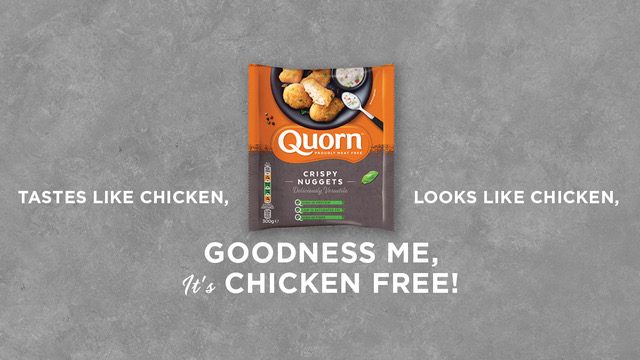 The UK meat-free brand Quorn has been launched in Singapore. Quorn is owned by Monde Nissin from the Philippines since 2015.
In November 2016, CEO of Quorn, Kevin Brennan, talked about the company opening its first office in Asia in Singapore in an interview with ABS-CBN News. He said the product would be redistributed in Southeast Asia. Since then, Quorn in available in Thailand in March 2017 and now in Singapore. The meat-free product was first launched in the Philippines in 2016.
Quorn's first posting on its official Singapore Facebook page was on 27 July 2017, giving us a good indication when Quorn was first actively promoted online in Singapore.
The Quorn range in Singapore comprises the following products – Mince, Pieces, Crispy Nuggets and Southern Fried Chicken Bites, all frozen. They are available on the online grocer RedMart.

Image from RedMart