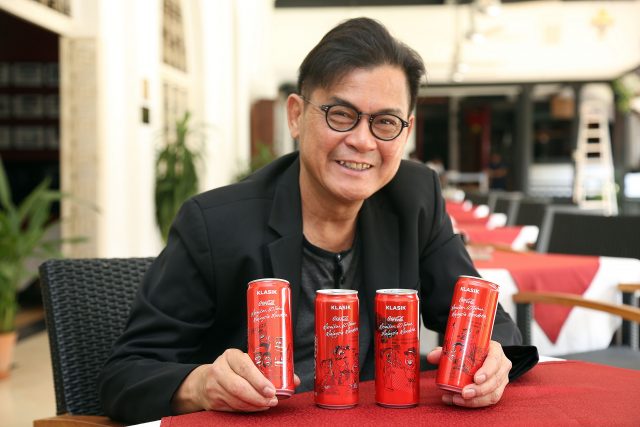 Kuala Lumpur, 22 August 2017 – Coca-Cola Malaysia has drawn on quintessential scenes of life in Malaysia and what makes us Malaysian in a collaboration with cartoonist Reggie Lee for a set of limited edition cans to commemorate 60 years of independence.
One of the country's top cartoonist who is known for his dry humour, takes on current issues and social commentary, Reggie's unique style often includes messages of unity and inclusiveness and it was these traits that made him an ideal partner for the world's largest beverage company which has been present in what is now Malaysia since 1936.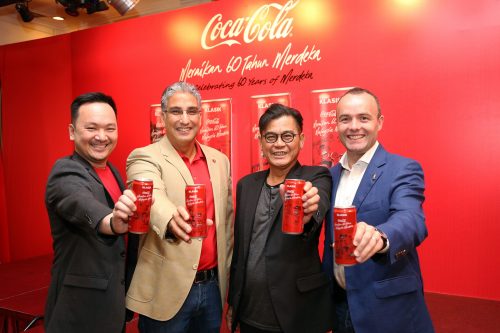 "Reggie's insight into local culture complemented with his talent to bring them to life through his drawings made him the ideal partner for this Merdeka project and we are certain that Malaysians can relate to the series of cartoons he has created. This is a significant occasion and we have produced these commemorative cans to remind everyone of what makes Malaysia special," said Ahmed Yehia, Country Manager for Malaysia-Singapore-Brunei, The Coca-Cola Company.
The Merdeka edition Coca-Cola cans feature a set of four drawings in Reggie's unmistakeable style that depict popular topics among Malaysians – food, public holidays, badminton and a sense of community – were launched today at the Royal Selangor Club, significantly situated by Dataran Merdeka.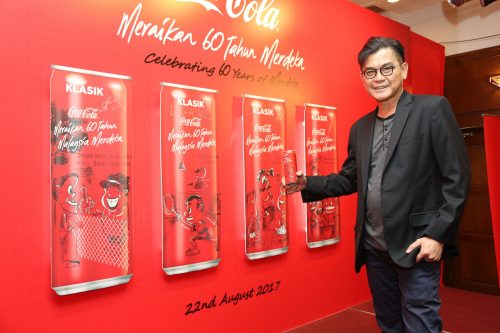 "I am absolutely thrilled to be part of Coca-Cola's Merdeka campaign this year. I never dreamed that I would be so honoured by this request to have my cartoon characters on the cans of Coca-Cola. I intend to share my very first one with my mother back in Penang as she will be ever so proud of her son whom she thought might never amount to anything," shared Reggie during the launch.
"Being an advertising guy for so many years, I've also loved the many ad campaigns that Coca-Cola has come out with, campaigns that demonstrate how Coke always brings people together. My work over the years has always been to showcase the Muhibbah spirit of Malaysia, that we are a nation of people who celebrate our differences and bond over our love of good food and a good laugh. So, to be able to do this with Coca-Cola is an exceptional honour," added Reggie.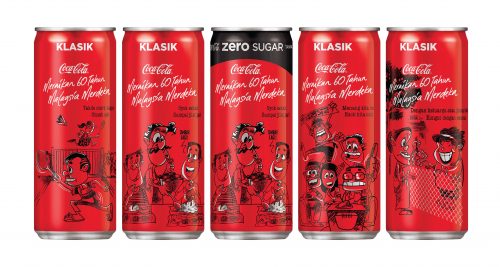 Available nationwide, the Merdeka edition can be found on the Coca-Cola Classic and Coca-Cola Zero Sugar cans while stocks last.