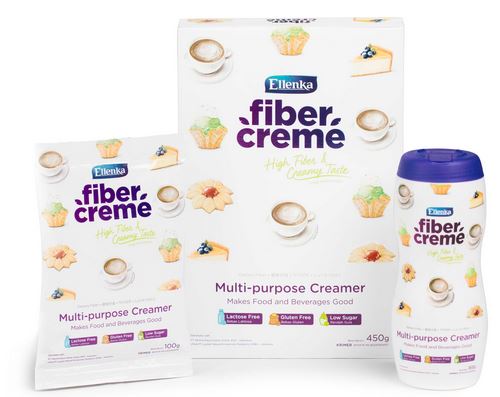 Indonesia's non-dairy maker PT Lautan Natural Krimerindo has unveiled FiberCreme on 8 August 2017. The product contains soluble fiber and is made from oligosaccharide and coconut oil. The multi purprose creamer rich in fiber is the first of its kind in Indonesia. The product helps to reduce the blood-sugar level and improves overall digestive system.

Gluten, trans fat and cholesterol-free

FiberCreme is free from trans fat, gluten and cholesterol. It is rich in fiber, has a low glycemic index and offers slow release glucose response, making it ideal for diabetic sufferers.
For coffee, tea and meal
As the sugar content in FiberCreme is only 1.44g per 100g, the company is promoting FiberCreme for application in coffee and tea. Apart from beverage, Hendrik Gunawan, director of PT Lautan Natural Krimerindo, said FiberCreme is also ideal for cooking as a substitute for milk and coconut milk (santan) in traditional dishes like gulai daun singkong and opor ayam.
Creamy Opor Ayam. Image from FiberCreme
To promote the use of FiberCreme, the company has made made available a lot of recipes on its dedicated website. Click here for access to the site.
Available in three variants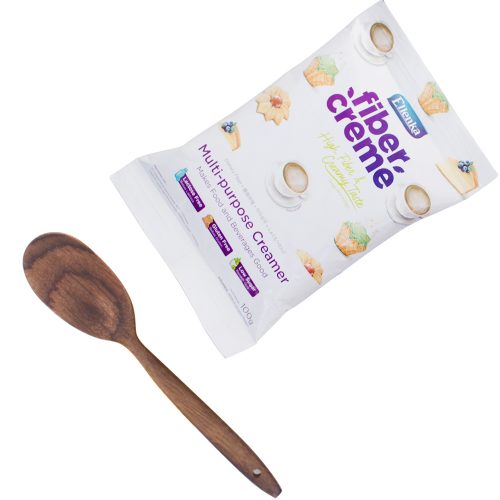 The 450g is selling for IDR 38,000 (USD 2.8) per box, while the 168g in plastic bottle sells for a price of IDR 25,000. The smallest 100g is retailed at IDR 10,000 per pack.
What Mini Me thinks
FiberCreme is another example of how Indonesian companies are proactively innovating to come up with better-for-you products to address the twin evils of diabetes and obesity that are plaguing the Indonesian society.
The application of santan sawit (palm oil-based coconut milk substitute), milk and yoghurt as a substitute for coconut milk in food preparation is being widely promoted by companies in Malaysia. Positioning FiberCreme in the same direction is a first step to addressing health concern among Indonesian consumers about the use of santan.