Indonesia's Japfa Ltd has introduced Real Good milk in flexible plastic pouch with sweet cheese, strawberry cereal and chocolate cereal flavours. The milk in flexible plastic pouch is the first of its kind in Indonesia and offers an alternative to the existing pillow pouch format.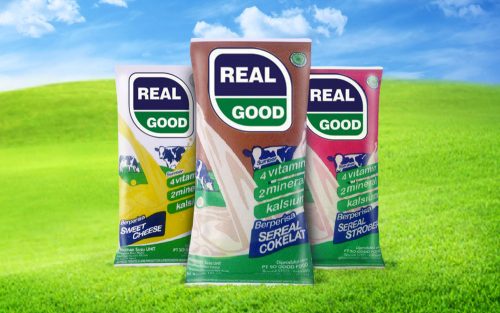 Here is the TVC
Reheat, chill and microwave
The flexible pouch can be microwaved to reheat, chilled in the refrigerator or soaked in hot water with a temperature of 70°C.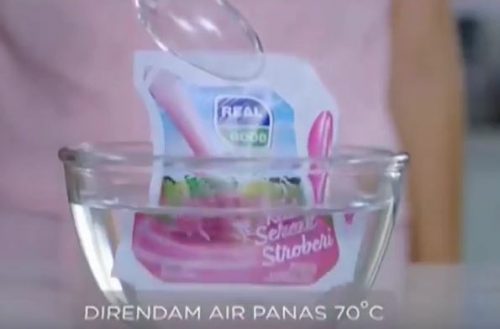 To consume, just tear the side and insert a straw.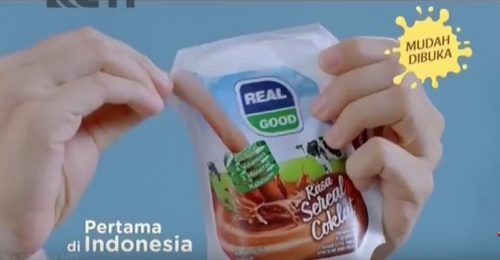 Real Good UHT sales volume dipped
Sales volume of Real Good UHT fell 18% in the first half of 2017, according to Japfa's 1H 2017 financial results. The company attributed this to weaker purchasing power citing falling retail sales.
This poor performance in the first half of 2017 stood in contrast with a 19% growth in sales volume for the January-December 2016 period, according to the FY2016 investor presentation. In 2015, sales volume of Real Good UHT milk jumped 30% year-on-year.
New fruit flavoured milk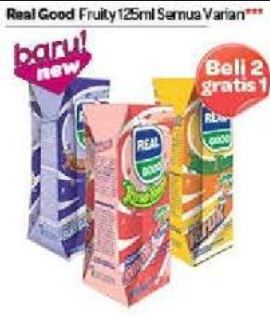 Japfa, through its unit PT So Good Food, has added the 125ml fruit flavoured milk to the Real Good Fruity range – blackcurrant, strawberry and orange (jeruk). They come in a 125ml carton. The Real Good Fruity are fortified with vitamin A and D3 and are contain fresh milk.
The Real Good Fruity range also comes in a 60ml pillow pouch.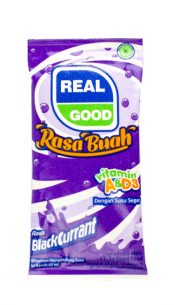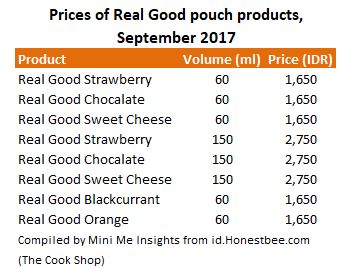 What Mini Me thinks
As consumers upgrade to higher quality products, this forces the mass-market focused Real Good UHT to ride the trend with more convenient and modern packaging format. The new range could potentially help to arrest the sales decline of Real Good UHT milk and freshen its image.