PT Greenfields Indonesia, a unit of Japfa Limited, has officially opened its second dairy farm in the country. Located at Wlingi, Blitar in east Java, the farm will have 7,266 dairy cows with a capacity to produce 2.2 million litres of milk per month by the end of 2018, reported Kompas.com.
2020 target
By the end of 2019, the capacity will increase to 9,264 dairy cows with a production capacity of 3.8 million litres of milk per month. The target will subsequently increase to 10,000 dairy cows by the end of 2020 with a monthly production capacity of 4.1 million litres of milk.
Meeting rising demand for fresh milk
The new farm is aimed at meeting rising demand for fresh milk in Indonesia, said Edgar Collins, CEO AustAsia Dairy Group. He said the group contributed as much as 5% of the total fresh milk produced locally in 2018 and with the full operation of the new farm, this share will rise to 10%, said Collins.
Greenfields Indonesia might open its third dairy farm in the coming two years but it depends on demand, added Collins.
The company's first dairy farm is located in Babadan, Malang.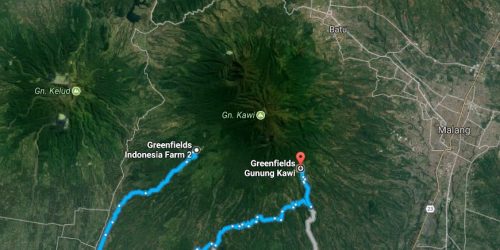 Entering UHT small packs
The dairy firm has recently introduced UHT milk in smaller sizes of 250ml and 200ml as UHT small pack is deemed a big market in the country, said Darmanto Setiawan, Head of Manufacturing PT Greenfield Indonesia as cited by Kompas.com.
He also added at the moment, the highest sales is pasteurised milk at 65%.
What Mini Me thinks
The focus on small pack UHT milk is a significant development  for Greenfields. UHT is the largest segment in the Indonesian dairy market and the key consumers are mainly children and young adults. There will be a change in strategy with more emphasis on marketing to children and young adults going forward.