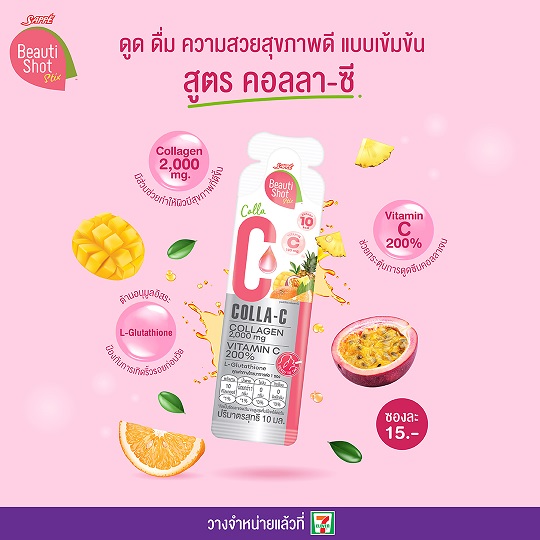 Thai functional beverage maker Sappe has launched "Beauti Shot Stix" as Thailand's first concentrated shot in Korean style of drinking stick pack, according to the company press release.
The concentrated shot comprises Colla-C for brighter skin and immune system booster Immu-C with a high amount of vitamin from berries.
The Colla-C formula is rich with collagen, vitamin C and L-Glutathione for intense bright skin. A shot of Colla-C contains 2,000 milligrams of collagen for healthy skin, 200% of vitamin C to increase collagen absorption and L-Glutathione as antioxidant to prevent an early sign of aging and help stop melasma and reduce dark spots, making skin brighter.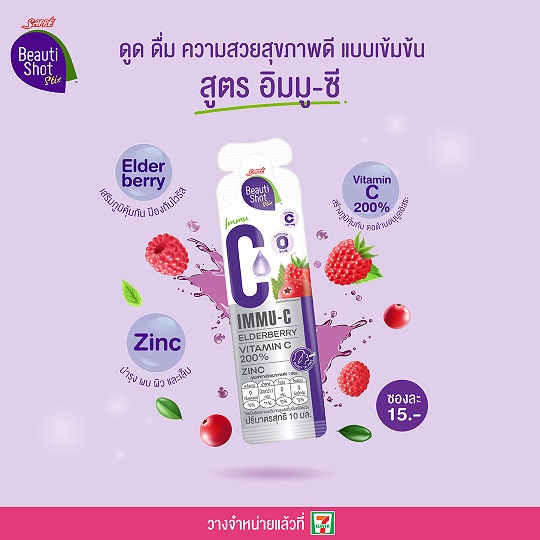 Immu-C, is full of elderberry, vitamin C and zinc to boost the immune system from the best fruit in the berry family. Key ingredients are elderberry which is rich with various antioxidants and nutrients, 200% of vitamin C to boost immunity and zinc that is vital for repairing damaged cells and producing new ones.
Sappe sets a sale target of 100 million baht in its first year and the product is now available at 7-11 convenience stores nationwide at THB 15 per piece.
The item targets the health- and beauty-conscious group aged between 15 and 35 years old who loves to seek and try new products, and enjoy extremely intense flavour.