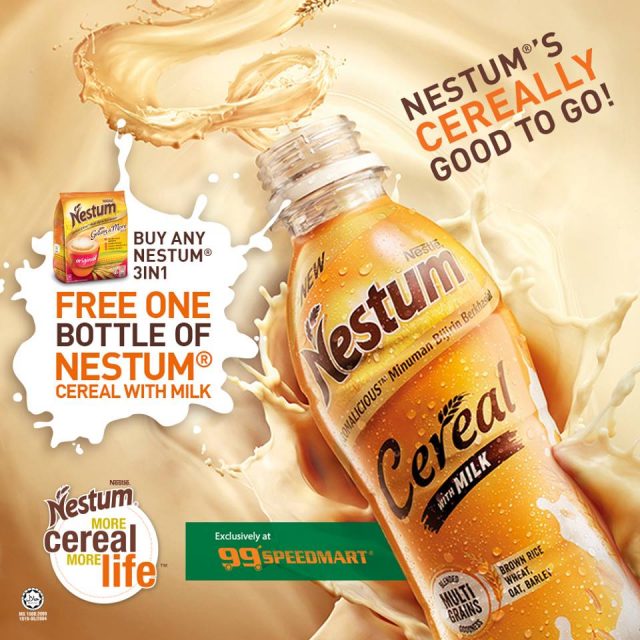 New Nestum Cereal with Milk
In September 2017, Nestle Malaysia unveiled a new Nestum Cereal with Milk, which is the drinkable version of the popular Nestum 3-in-1 cereal.
The beverage contains blended multigrain goodness of brown rice, wheat, oat and barley. Two servings (2x225ml) provide 18% of the daily protein intake and 40% of the daily calcium requirement.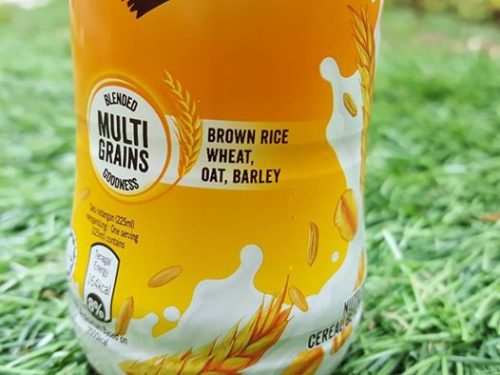 On a 100ml basis, the total sugar is 7.5g, protein is 2.5g, calcium 70mg and dietary fibre is 0.6g.
Going big on RTD beverages
Nestle Malaysia is betting big on ready-to-drink (RTD). In February 2015, the company inaugurated a CHF 66 million (RM 288 million) factory to produce RTD Milo, Nescafe and Nestle Omega Plus. The total production capacity is 120,000MT per year equivalent to 590 million bottles of Milo Nutri G.
Since then, we have seen Nestle launching Milo Nutri G in 2015 and Milo Active-Go Nutri Up in 2017. This is in addition to the numerous Nescafe innovation in the past few years.
Not available for sale yet
At the moment, Nestum Cereal with Milk is not available for sale. However, one can get hold of it by purchasing a pack of original Nestum 3-in-1 at 99Speedmart and you will be entitled to one bottle of the beverage for free.
Available in a pack of four on 11Street
However, the new Nestum Cereal with Milk is available for purchase on the Nestle official store on 11Street e-commerce site in a pack of four. The price is RM 6.70 (RM 9.60 before discount).
What Mini Me thinks
The Nestum Cereal with Milk is a portable version of Nestum 3-in-1 cereal for consumers on-the-go. When it comes to the taste, the author's experience with the drink is the blended multigrains leave a sightly coarse feeling to the throat. But that's just a personal opinion.
Update:
The Nestum 3-in-1 is now available nationwide.