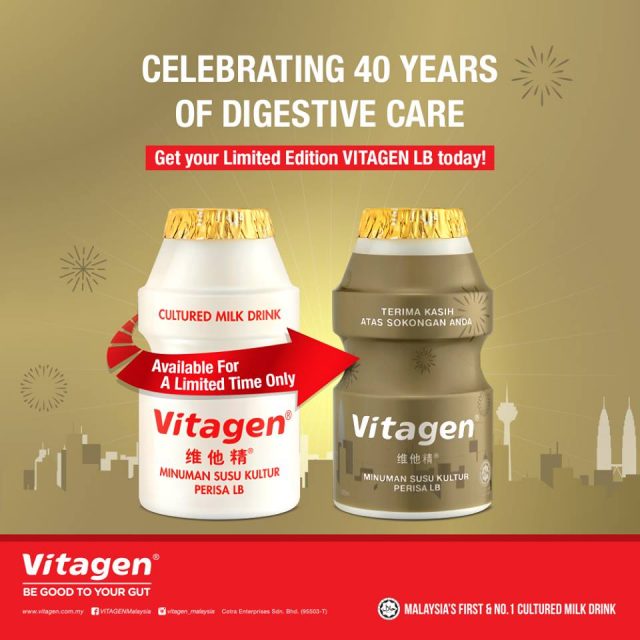 Vitagen, Malaysia's first and number one cultured milk drink, has unveiled a limited-edition bottle to celebrate its 40th anniversary in Malaysia. Vitagen was first launched in the country in 1977.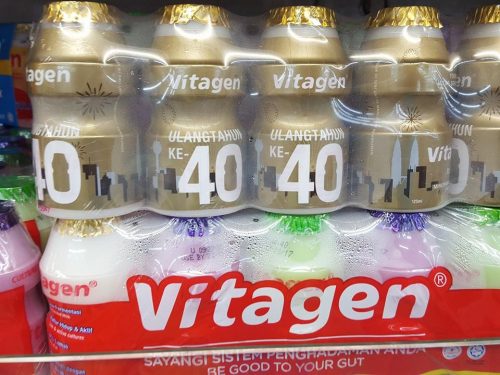 Vitagen has over 60% market share
The brand has cornered more than 60% share of the local cultured milk market, said Contra Enterprises Sdn Bhd deputy general manager Michael Ong in The Star daily article dated May 2013.
Yakult growing fast
This means, the second placed Yakult should have around 40% market share. Japan's Yakult was officially established in Peninsular Malaysia in February 2004 and is Vitagen's main competitor.

Back in November 2013, then Yakult (Malaysia) Sdn Bhd Sales and Marketing Director Hiroshi Hamada mentioned the company is confident of becoming number one in three years [by 2016]. Yakult made available its namesake Yakult in Sabah in 2011 and opened a new branch office in Sarawak in 2013 to strengthen the business in the underserved East Malaysia.
Even though Vitagen is still number one right now, the mentioning of the plan to capture the pole position shows there is a strong possibility that Yakult is growing faster than Vitagen.
Yakult and Vitagen broadening target to adults
Cultured milk is seen as a drink for children. In order to grow the consumer base, the two brands are working hard to make it relevant to adults with the message of improving digestive health.
During the World Digestive Health Day Malaysia (WDHD) 2017, organised by the Digestive Health Malaysia Society (DHM) and Vitagen Healthy Digestion Programme, a landmark research by the Universiti Kebangsaan Malaysia Medical Centre shows live and good bacteria could enhance the intestinal transit time. Vitagen has been celebrating the WDHD since 2009.
Yakult collaborates with sports institute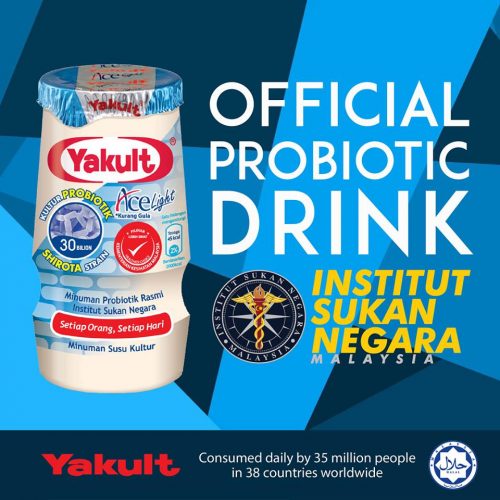 Yakult officially cemented its collaboration with the National Sports Institute of Malaysia (ISN) in August 2017 making Yakult the official probiotics drinks for ISN and for the choice for the national athletes from 2017 to 2020. The national athletes will enjoy 100,000 bottles of Yakult Ace Light each year over a three-year period.

The collaboration has the potential to turn Yakult into the beverage of choice for active consumers who would normally turn to isotonic drink after the workout, said Yakult Malaysia Managing Director Hiroshi Hamada. The ISN logo will appear on Yakult packaging from October 2017.
Yakult teams up with Chatime
Yakult is versatile and can be applied in food creation. The latest example is Yakult's collaboration with Chatime to feature the probiotics drink in Chatime tea beverages.

Vitagen-inspired reipes
Vitagen also has other Vitagen-inspired recipes on its site including chicken chop in fruity sauce (using Vitagen orange) and Vitagen lollies.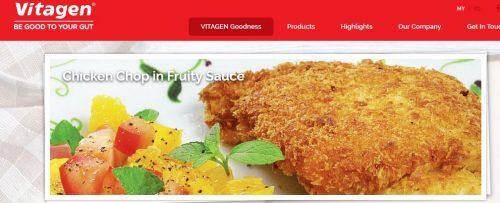 Mini Me takeaways
Probiotics drink players are continuing to focus on expanding their consumer base including reaching out to adults and new occasion (sports) as the business is all about increasing volume sales. It is also important to create buzz through marketing such as the Yakult-Chatime partnership.