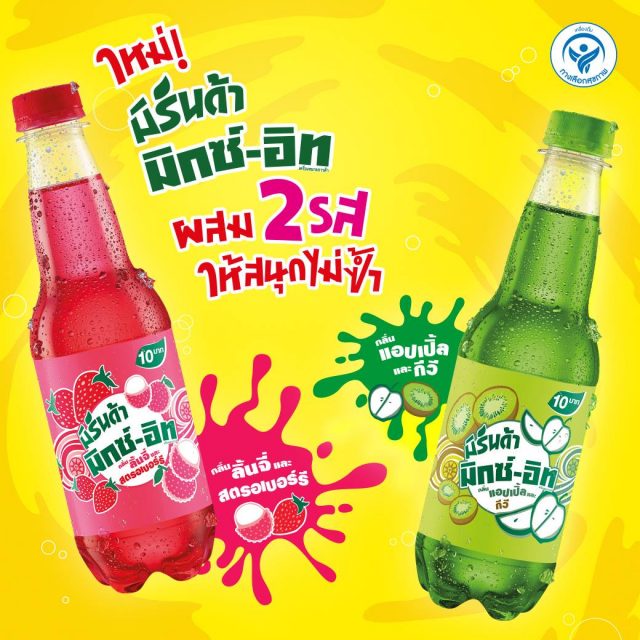 With consumption of carbonated soft drinks impacted by the shift towards healthier options, brands are working hard to appeal to young consumers who are more likely to embrace things that are fun.
Pepsi-Cola (Thai) new Mirinda Mix-It, launched in August 2017, combines the powerful mix of texture, ritual and flavour to bring the Mirinda Mix-It drink alive.
The drinks comprise two flavour combinations – strawberry & lychee and apple & kiwi.
The fun way to consume Mirinda Mix-It is to freeze it and then shake it. The result is a Slurpee-like drink that is consumed frozen.
#อยากได้ของฟรีมาทางนี้มิรินด้า มิกซ์-อิท ใจดีแจกบัตร Santorini Water park ให้กับคนที่ชอบ Shake!กติกาคือง่ายมาก ก็แค่1.กด Like และ Share คลิปนี้ พร้อมตั้งค่าเป็นแบบสาธารณะ (Public) 2.แท็กเพื่อนที่คุณอยากชวนไป Shake ให้สวนน้ำกระจายด้วย 5 คน พร้อมใส่ hashtag #MixitShakeit3.เอาหลักฐานแคปมาโชว์ได้โพสท์นี้ใครที่ทำถูกกติกา รับไปเลย บัตร Santorini Water park จำนวน 100 รางวัล รางวัลละ 5 ใบประกาศผลวันที่ 30 ก.ย.นี้ แล้วนะ รีบไลค์ รีบแชร์กันเร๊วว! *คำตัดสินของทีมงานถือว่าเป็นที่สิ้นสุดนะจ๊ะ#Shakeกันให้สวนน้ำกระจาย! #MixitShakeit

Posted by Mirinda Mix-It on 19hb September 2017
The Shake-It viral song has also inspired Youtubers to upload their own versions dancing to the tube while performing shaking the two drinks in their hands.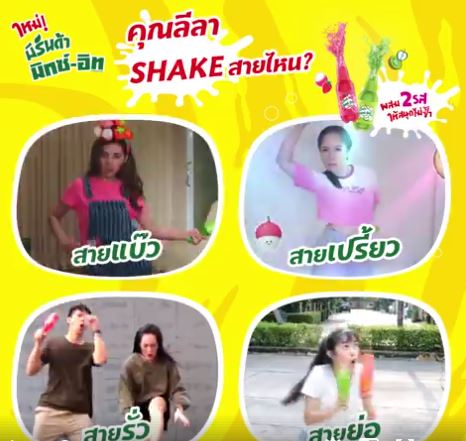 est Flip challenge
In early 2017, ThaiBev challenged its est drinkers to the flip challenge to promote the new flavoured carbonated soft drink – Hawaiian Punch. The goal was to flip the drink as interesting as possible and land the drink upright on the ground.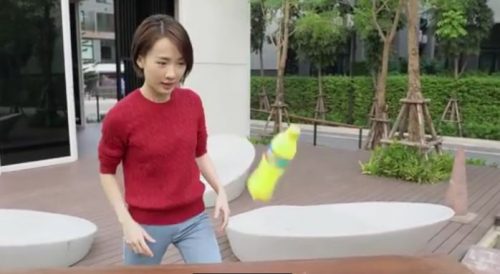 Mirinda Mix-It is certified with "Healthier Choice"
With 6 grams of sugar per 100ml serving, the Mirinda Mix-It has earned the "Healthier Choice" certification from the Nutrition Promotion Foundation. The launch comes following the debut of Aquafina Vit Zaa, a sparkling flavoured beverage with vitamins, in 2016. The low-sugar drink is also seen as a way to optimise the portfolio to mitigate the impact of the sugar drink taxes, which came into effect in September 2017. The sugar taxes are to be phased in over six years.