PT Nutrifood Indonesia, the company that has been delivering healthy food choices to Indonesians, have introduced two new products under WRP Everyday. The WRP Everyday Low Fat Milk and the WRP Everyday Fruitbar are formulated for females who are conscious of their weight.
WRP Everyday Fruitbar
WRP Brand Manager Nofa Sumawarti said eating WRP Everyday Fruitbar would make you always happy because it is multigrain, low in calories and rich in vitamins and minerals.
The raisin and apricot fruit bar (20g) contains 80 kcal per bar and eight vitamins (A, B1, B2, B3, B9, B12, C and E) and 2 minerals (iron and magnesium). To be eaten anywhere, the fruit bar is ideal while at work, as a breakfast or while travelling.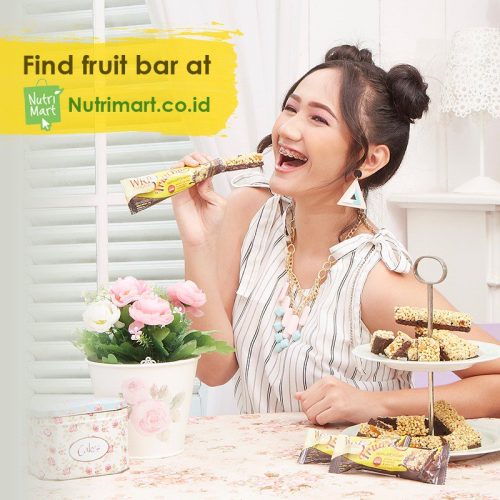 The chewy texture makes consuming the snack bar fuller and thus making those who eat it less likely to snack on food that is high in MSG such as fried food and chips.
As a comparison Kalbe Farma's Fitbar (25g) contains 90 to 110 kcal per bar.
WRP Everyday Fruitbar is available at Lulu, Aeon, Elevenia and Nutrimart.co.id, which is the e-commerce site of Nutrifood.
One box containing 12 bars is priced at IDR 46,200 (USD 3.4) on Nutrimart.co.id.
WRP Everyday Low Fat Milk
The low fat milk is aimed at females aged 18 to 25 years old who are active. The milk is high in calcium and low in calories (110 kcal).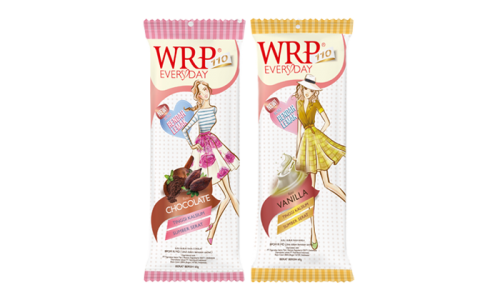 Each pack contains 11 vitamins (A, B1, B2, B3, B5, B6, B9, B12, C, D and E), magnesium, iron, selenium, iodine, zinc, biotin and phosphorous. The two flavours are chocolate and vanilla.
Mini Me takeaway
In Indonesia, snack bar has been uniquely positioned as a functional food for adults with wholesome goodness. The calorie content and multigrain are unique selling points for snack bars along with claims that they help inhibit the desire to snack on unhealthy food. The new WRP Everyday Fruitbar is seen as taking the same route.
*Images from WRP