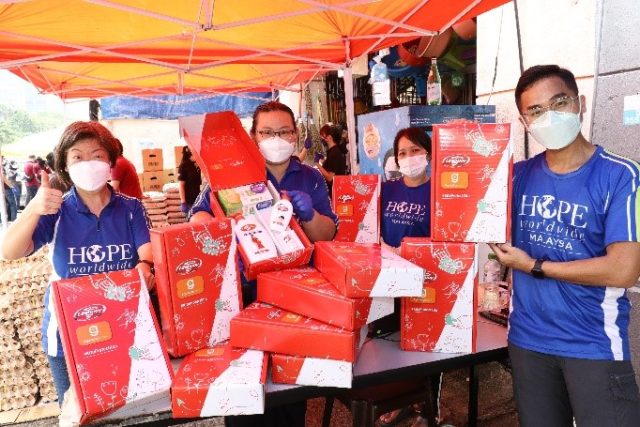 Kuala Lumpur, 22 April 2022 – The ominous Covid-19 pandemic has left many in disarray, changing so much about what we considered normal and took for granted. The transformation was so rampant that a new normal was conceptualized. As the nation enters the endemic stage, it is necessary to find the right ways to navigate it together. In light of this, Lifebuoy Malaysia, Guardian and HOPE worldwide Malaysia banded together with Malaysians to donate care packages consisting of daily essentials to families in need with a common goal of alleviating their burden as we transition into this new phase.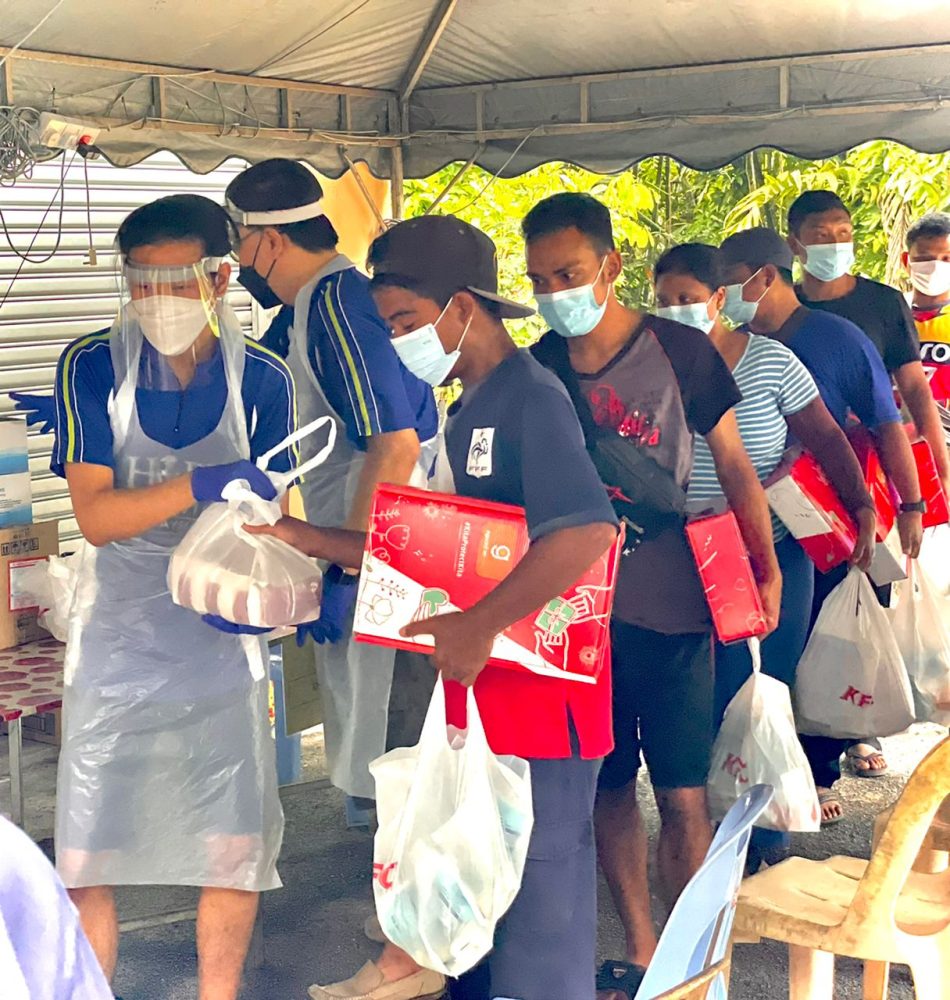 This donation was made possible through Lifebuoy Malaysia's #LifeZamanSekarang campaign with the help of celebrities and influencers who encouraged Malaysians to share their good hygiene habits throughout this period. Uplifted by Lifebuoy's commitment to match a care package with each #LifeZamanSekarang post, fellow Malaysians took to social media to share their #LifeZamanSekarang posts, raising donations of the care packages to families in need.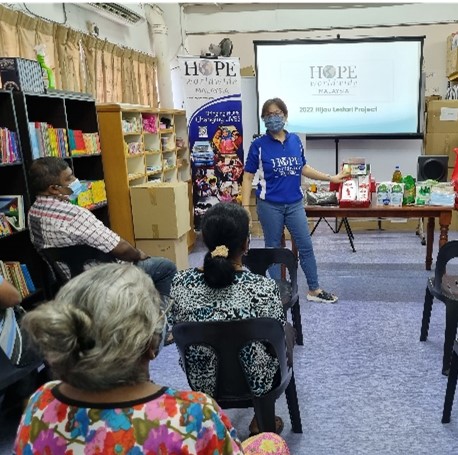 Over 2,000 care packages worth RM139,000 were disseminated across Malaysia. These packages contained daily essentials such as hand sanitizers, handwash, body wash and facemasks (sponsored by Guardian) to encourage good personal hygiene and help minimize the risk of infection in the community.
Darick Wong, Country Director of HOPE worldwide Malaysia, shared that "It's overwhelming to see the support received through this campaign, to see Malaysians actively participating in assisting Malaysian households that have been affected by the pandemic. Many families struggle to feed their families, which may place essentials such as handwash and facemasks at a low priority level for expenditures. So, we hope this donation will ease the burden on underprivileged families. When we have a highly infectious virus, essentials such as these are critical tools in combating infections."
Lenny Chuah, Beauty Personal Care Marketing Director of Unilever Malaysia-Singapore, shared, "The Covid-19 virus has hampered all of us one way or another, some more than others, and thus, the tendency to focus on the negative is understandable. To encourage Malaysians to thrive in the new norm while reminding the nation of good hygiene practices, Lifebuoy launched the #LifeZamanSekarang campaign.
"We were extremely inspired to see a positive response towards this campaign with Malaysians rallying together to help their fellow citizens. As we transition towards an endemic phase, we hope to see continuous support for the underprivileged community. The battle has not ended, and we have a long journey ahead."
Unilever's priority has always been to protect lives and livelihoods through their hygiene brands, such as Lifebuoy, and have worked towards improving the health and hygiene of millions. Handwashing with soap is one of the most effective things we can do to stop the spread of the virus. Still, more than 3 billion people worldwide do not have access to basic handwashing facilities[i]. We need to do what we can for our community, to band together and truly encapsulate the #KitaProtectKita mindset.
About Lifebuoy
Lifebuoy, the world's no.1 selling germ protection soap, was first launched in 1894 to support people in their quest for better personal hygiene. Lifebuoy has been consistently championing hygiene practice throughout its 110-year history. Lifebuoy's pure anti-bacterial soap with excellent skin cleansing properties is suitable and recommended for the whole family's protection, allowing them to tackle their day with confidence. Today, 1.6 billion people trust Lifebuoy to provide that added protection against germs. Put your trust in Lifebuoy today to keep you and your family safe from germs.
To learn more about Lifebuoy, our corporate responsibility initiatives, and rich heritage, please visit www.unilever.com OR www.facebook.com/LifebuoyMalaysia.
[i] Unicef. (2020) https://www.unicef.org/partnerships/unilever