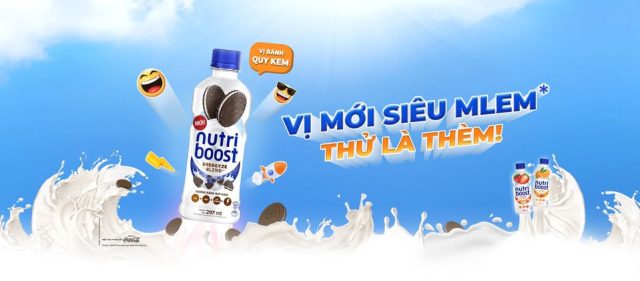 Coca-Cola Beverages Vietnam has launched Nutriboost Cookie and Cream. The new milk and juice drink offers the indulgent cookie and cream flavour and the Energyze-blend to deliver the goodness of milk to Vietnamese consumers.
Nutriboost Cookie and Cream has a mild cream cookie taste. The drink contains reconstituted apple juice (10%) and reconstituted milk (19%).
In Indonesia, Coca-Cola Europacific Partners PLC mentioned in the Jefferies Key Drivers Virtual Conference that company has a narrow range in dairy (Nutriboost) but was surprised that dairy has performed quite well for them.