The UK meat-free brand Quorn, owned by Philippines-based Monde Nissin, plans to enter Indonesia by the end of 2017. This was disclosed by Monde Nissin Group CEO Henry Soesanto in an interview with Kontan.co.id at the end of October 2017. He added the timeline is very much dependent on the product securing the approval from the Indonesia National Agency of Drug and Food Control (BPOM).
Picking products suitable for Indonesia
Monde Nissin is still currently evaluating which product is suitable for Indonesian consumers but Henry added the prospect for Quorn is bright as Indonesians are shifting towards healthy eating.
Moving towards healthier choices
Henry is right to say that Indonesians are moving towards a healthy diet and this is evidenced from new innovations increasingly featuring low and no claims.
Avoidance for health
Avoidance can be a way to protect one's health. A good example is gluten-free where the concept is still novel and but brands are capitalising it to position their product as healthier even though Indonesians generally do not have Celiac disease.
Keto diet trending in Indonesia
The flexitarian diet, a plant-based diet with the occasional addition of meat, also known as flexible vegetarian, is something new in Indonesia.
The dieting trend in Indonesia for 2017 is the Keto diet or the Ketogenic diet. According to Wikipedia, the dieting fad is described "as a high-fat, adequate-protein, low-carbohydrate diet that in medicine is used primarily to treat difficult-to-control epilepsy in children. The diet forces the body to burn fats rather than carbohydrates."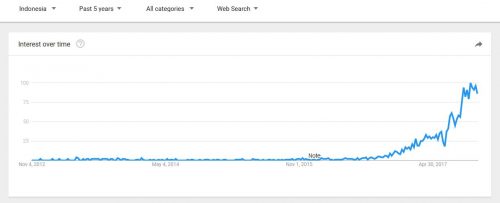 The prescribed foods under the Keto diet include meats (fish, beef, lamb, poultry and eggs), high fat dairy, nuts and seeds, avocado and berries and other fats such as coconut oil and high-fat salad dressing. They run counter to the flexitarian trend of meat avoidance.

The Keto diet also replaces Mayo diet, which has outlived its popularity in Indonesia.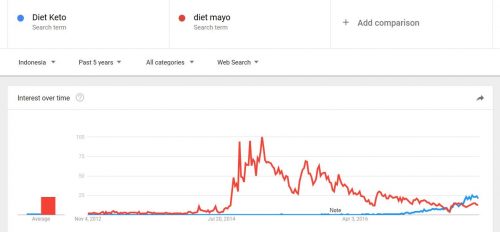 What Mini Me thinks
Dieting fad comes and go. Monde Nissin does have the advantage in taste and consumers are diversifying their intake of protein from meat to include plant-based alternatives, which could be a boon for Quorn going forward.