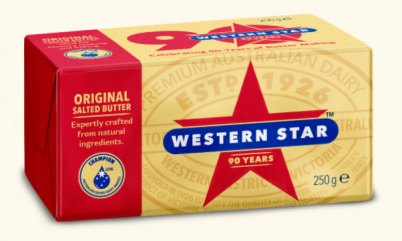 Western Star, the favourite butter in Australia, is now available in Malaysia. The butter is made in the Western Districts of Victoria since 1926 with over 90 years of history.
The size available is 250ml. The original salted butter and unsalted butter are imported by Fonterra Brands (Malaysia) Sdn Bhd. Western Star is owned by Fonterra Group of Companies.
Here is how the Western Star salted butter looks like in Malaysia. The packaging comes with the Australia's #1 Butter claim.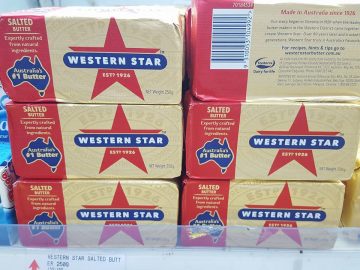 The price is RM 14.49 per 250g at Cold Storage and is higher than the existing Anchor New Zealand Butter (salted and unsalted) 227g at RM 9.90.