Nestle Myanmar has launched Bear Brand Enriched Malted Milk in sachet in Nov 2017. According to Nestle Myanmar MD Hayri Devrim Cobek in an interview with Myanmar Eleven newspaper, Bear Brand is a localised innovation specially designed for Myanmar in which real milk is used to help Myanmar fight against iodine deficiency. Most adults suffer from iodine deficiency.
The company aims to launch a new product every two months and the process to develop one new product is 12 to 16 months. Most of Nestle's brands in Myanmar are market leaders except for Nescafe and Bear Brand enriched malted milk, said Cobek.
The launch of Bear Brand in sachet comes on the heel of the launch of Nestle Bear Brand Gold in can (White Tea and White Malt) in July 2017.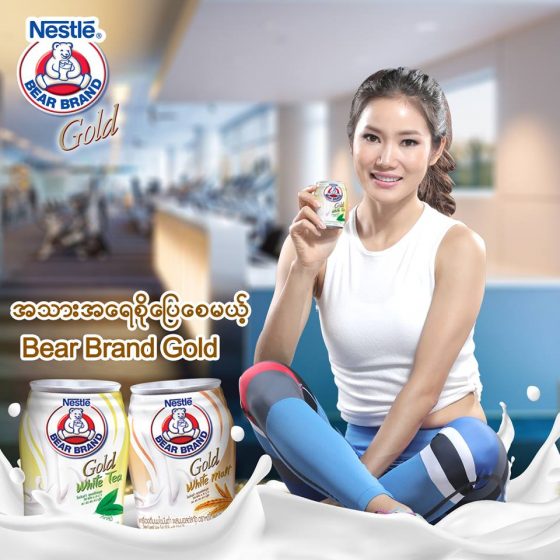 The Bear Brand Gold appears to target female consumers, while the Bear Brand Enriched Malted Milk is for the entire family with a mission to build strong Myanmar families.
Bear Brand Enriched Malted Milk is high in calcium and iron for strong body and brain.