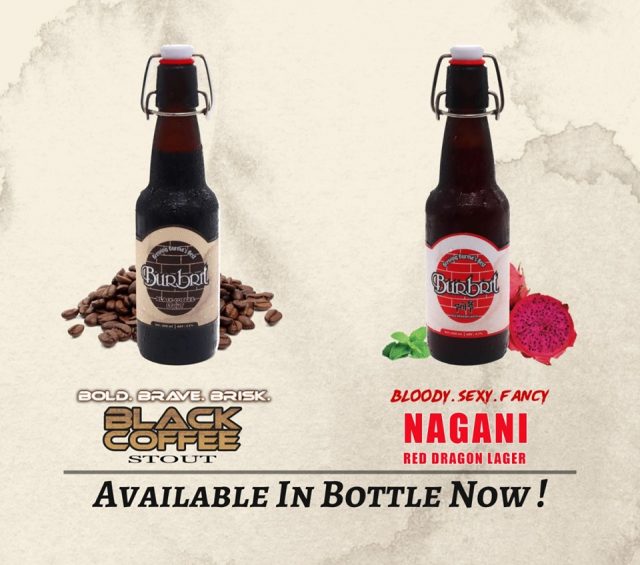 Burbrit Brewery, which is Myanmar's first modern microbrewery making freshly-brewed craft beer, has added into its range Black Coffee Stout and Nagani Red Dragon Lager in glass bottle format. The Black Coffee Stout with a black coffee flavour has an ABV of 7.4%.
The brewery first received its brewing license in January 2017, which in itself an achievement given the tightly regulated environment for alcoholic beverage manufacturing in Myanmar.
Apart from beer in glass bottle, Burbrit has made available canned craft beers based on its popular German-style wheat beer "Weissbier". Others canned craft beers in the range include "Rangoon Blonde" with a low and rolling bitterness and an earthy taste, "Burma Pale Ale" with a strong malt character and pleasant bitterness and "Nevada Pale Ale, inspired by the success of Sierra Nevada Pale Ale first introduced in northern California in early 1980s.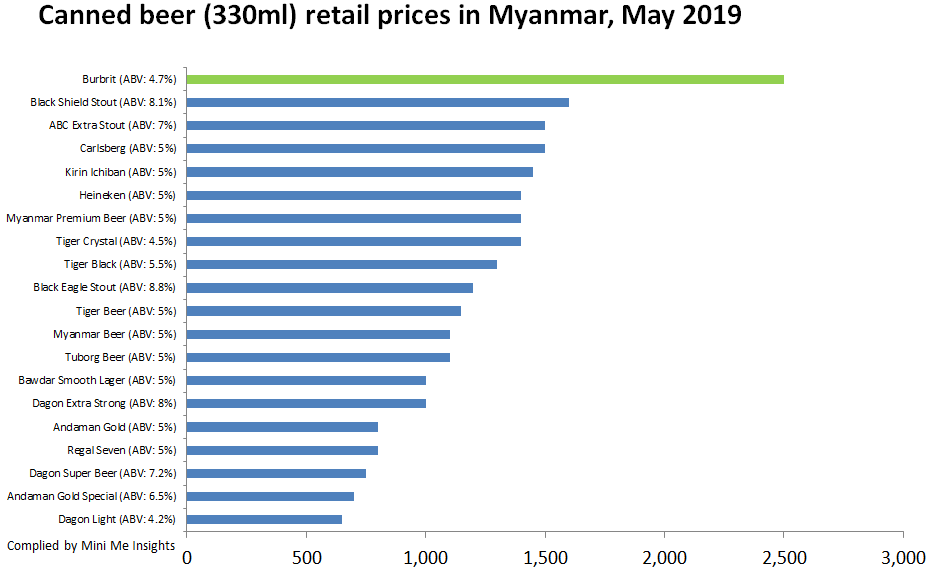 Burbrit Brewery also serves cider (4% ABV) made from fresh apples from the Chin Hills in northwest Myanmar but only available at its premise.
The canned craft beers are available in most of the modern supermarket chains in Myanmar including at City Mart, Ocean and Aeon Orange.