New outlets aim to offer convenience as MaxValu Prime establishes itself as a one-stop centre for urbanites
KUALA LUMPUR, 5 February 2018 – Set to bring convenience to the Bangsar South community and its high-density workforce, AEON CO. (M) BHD. today opens its third MaxValu Prime outlet together with its Wellness pharmacy at The Sphere. MaxValu Prime endeavours to redefine the shopping experience of consumers in Bangsar South by creating heightened shopping and dining ambience.
Offering an extensive range of locally and globally sourced fresh and quality products as well as tasty food, MaxValu Prime also offers a health and personal care option Wellness Pharmacy, which is located next to the establishment.
The conceptualisation of MaxValu Prime and Wellness is anchored upon AEON's promise to provide all customers with an array of products, food and beverage, at the same time, personify convenience at its best.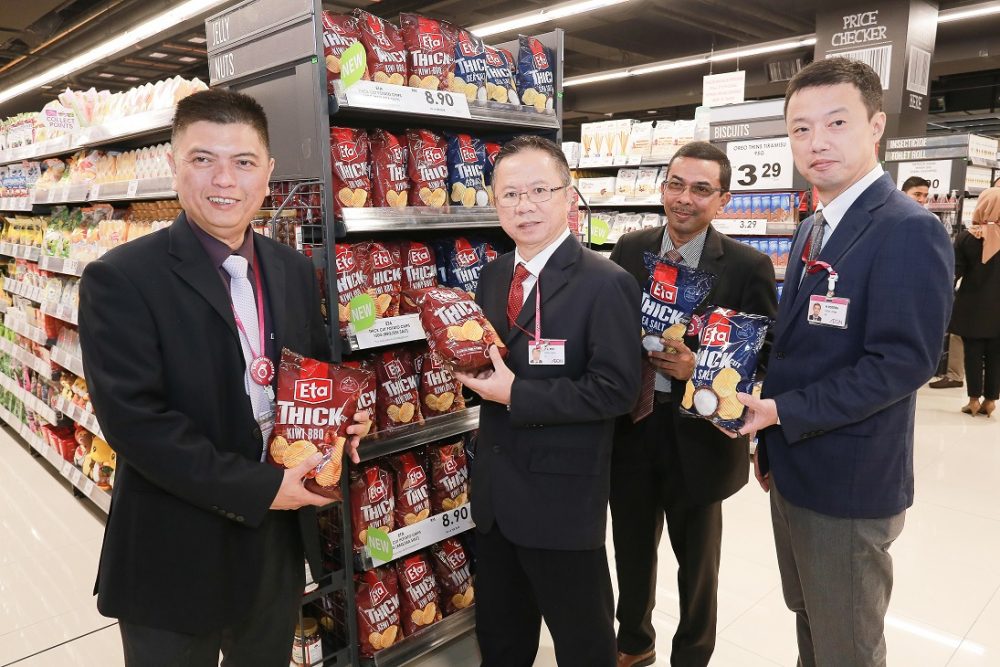 Poh Ying Loo, Executive Director of AEON CO. (M) BHD. said: "MaxValu Prime in Bangsar South represents our third outlet conceptualised with all our shoppers' needs in mind. We are set to cater to the Bangsar South community, namely those who are working or living in the vicinity, to become their neighbourhood retailer of choice."
Convenience for the Community and Office Workers
The rise of Bangsar South into a high-density area raised values around its vicinity, adding easy access to urban amenities, inclusive of convenient commuting options. Poh elaborated: "Conscious of the growing population and working urbanites in Bangsar South, we see this in positive light as we are ready to serve the community by providing all offerings under one roof, thus creating heightened accessibility for consumers. With the boom in the development of residences and office towers in Bangsar South, we hope MaxValu Prime and Wellness will enhance the needs of surrounding community and provide them with a shopping and dining moment that they will never forget."
MaxValu Prime's key differentiator lies in its commitment to present shoppers with an unparalleled shopping and dining experience, through fresh ingredients and delicious meal options.
One-Stop Dining Experience
A unique element of MaxValu Prime in Bangsar South is its food and beverage selection, in the form of DELICA and two new concepts – the 'Cook for U' station and 'Ready-to-Cook'.
DELICA – a one-stop deli boasts a section selling ready-to-eat food and easy preparation meals such as cooked meats, hot snacks, sandwiches, salads and other similar items. This concept caters to the working crowd who wishes to grab their meals on-the-go or dine in.
Also available is a 'Cook for U' station, whereby consumers have the option to pick fresh food items with a corresponding sticker, make payment, proceed to the 'Cook for U' station, choose a preferred cooking style, and wait 15 minutes for a freshly-cooked meal. Consumers need to pay RM6 (including GST) for the 'Cook for U' service.
Last but not least, MaxValu Prime introduces the 'Ready-to-Cook' concept to bring out the inner chef in everyone. There are several pre-packed assortments to choose from such as Acar Vegetables, Ayam Masak Sambal, Mixed Curry Vegetables, Kangkung with Belacan, Pucuk Paku with Belacan and many more that they can cook at home.
AEON's Motivation for MaxValu Prime
The first Maxvalu Prime is located at Sunway Velocity, while the second outlet opened on 19 January 2018 at Evo Bangi, which has similar offerings with the one at Bangsar South.
The opening of MaxValu Prime Bangsar South marks the third MaxValu Prime outlet operated by AEON CO. (M) BHD., with plans to expand the brand to other areas in the near future.