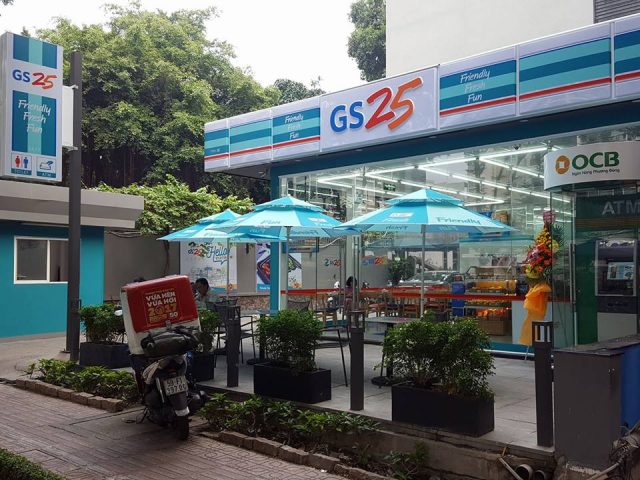 South Korea's GS Retail opened its first store in Vietnam's Ho Chi Minh City, Hai Ba Trung Street in District 3 on 19 January 2018. Minime Insights visited one of the new GS25 stores to give readers an in-depth look inside the South Korean convenience store giant maiden foray into the vibrant Vietnamese convenience store market.
Located in District 3
The GS25 on Truong Dinh Street is located in District 3 and was officially opened on 29 January 2018. The outlet resembles a typical GS25 in Korea with an outside seating area complete with giant umbrellas bearing the GS25 logo. There is also a parking area for motorcycles.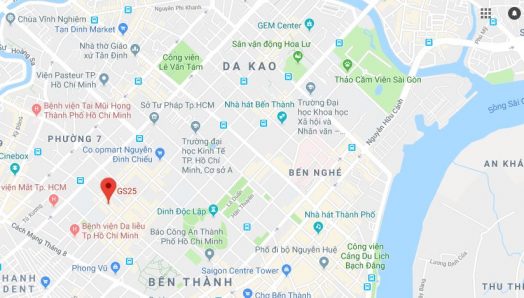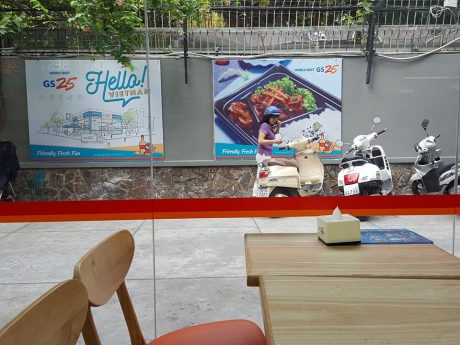 Strong hallyu feel
The outlet has a very strong hallyu (Korean wave) feel. The GS25 employee will greet each and every customer in Korean in line with its #BringyoutoKorea experience.
The store features the latest imported Korean food and beverages as well as GS25 private brand You Us. It targets young Vietnamese in their 20s and 30s who are familiar with hallyu, reported Vietnam Economic Times.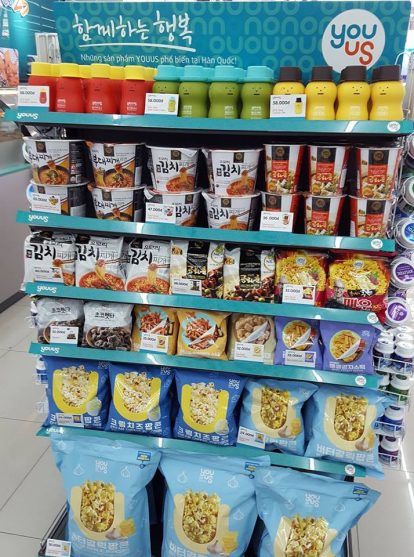 Serving in the hot food section are Korean delights such as topokki (spicy rice cakes), Korean-style fried chicken, dumplings, boxed lunches and Korean onigiri.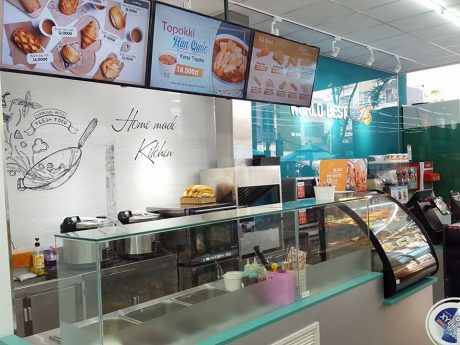 The onigiri and California rolls are made by Công Ty TNHH Mega Việt Phát – Nhà Máy Megadeli in the Mekong Delta's Long An province.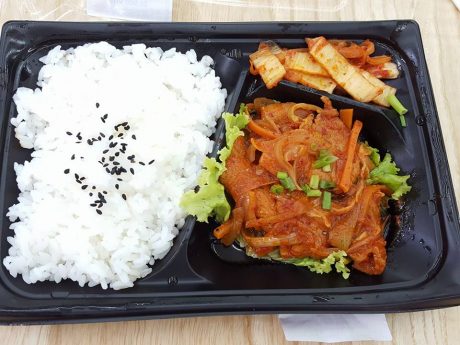 Here are some of the prices of the fresh and hot food at GS25
Sandwich Go Karaage – VND 25,000
California roll – VND 29,000
California wasabi roll – VND 30,000
Tuna kimchi onigiri – VND 15,000
Tuna and egg salad – VND 30,000
Cajun chicken salad – VND 30,000
Cream spaghetti – VND 39,000
Bolognese spaghetti – VND 39,000
Kimchi rice – VND 36,000
Kimchi fried rice – VND 35,000
Fried drum's stick – VND 25,000
Topokki – VND 18,000
Strawberry smoothie – VND 20,000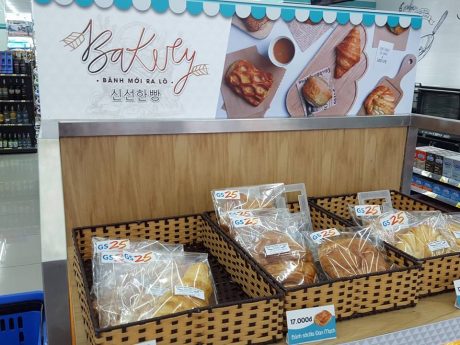 Also served at GS25 are Western pastries, Japanese oden and local Vietnamese buns supplied by Thọ Phát Food.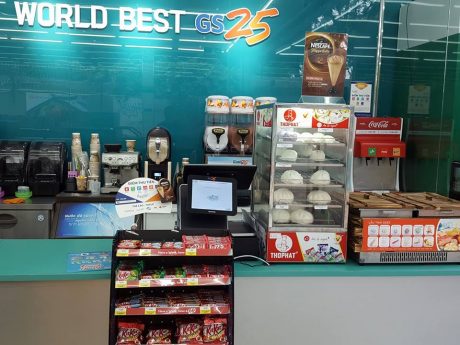 Fresh produce
GS25 sells a selection of fresh produce including fruits and vegetables for nearby residents looking to top up on their daily needs. The sliced fruits and vegetables include white cabbage, cabbage, carrot, capsicum and are sourced from Công Ty TNHH The Fruit Republic selling under the Mekostar brand. Mekostar's produce is fully traceable from the retailer to the farmer.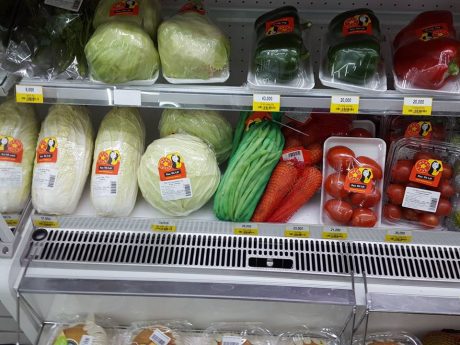 There is a chiller selling frozen processed meat/seafood/vegetable products such as dumpling, pork spring roll and siaomai.
Future plans
GS Retail, South Korea's number 1 convenience store retailer, plans to open 50 GS25 outlets in Vietnam in 2018, leveraging its "friendly-fresh-happy-fun" business model. The retailer does not stop there. It has an ambitious plan to have 2,500 outlets in Vietnam within 10 years, reported Vietnam Investment Review.
*All images are copyright of the author.