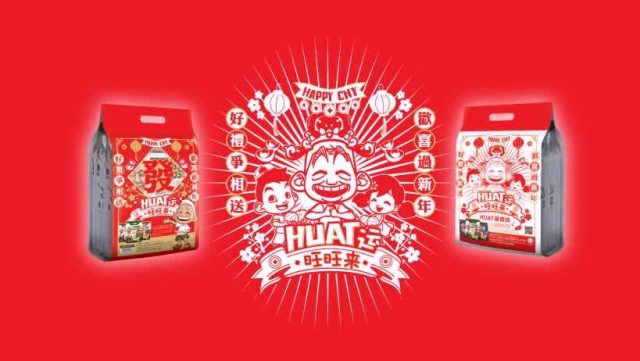 With Chinese New Year approaching, food and drinks marketers have been busy launching creative marketing and post-of-sale display to entice Malaysian shoppers to open up their wallet to spend after a muted CNY in 2017.
Nestle's Kit Kat is offering consumers with limited edition Kit Kat jumbo mugs, limited edition Kit Kat travel tins to discover cities with your taste buds and limited edition Kit Kat Pink for Valentine's Day.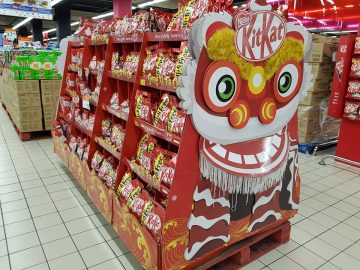 Hershey's and M&M's are promoting their iconic chocolate products.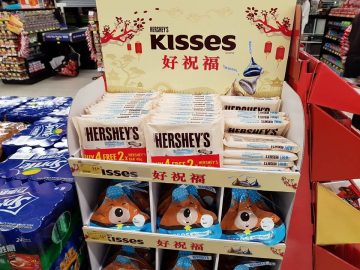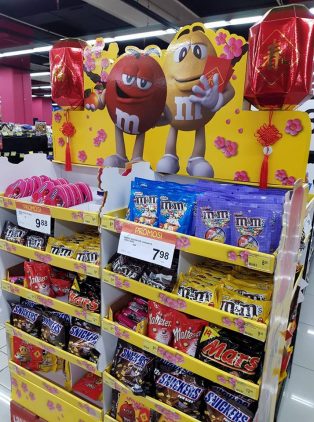 As usual, Ferrero Rocher's chocolate wrapped in gold adds value to the Chinese New Year hamper.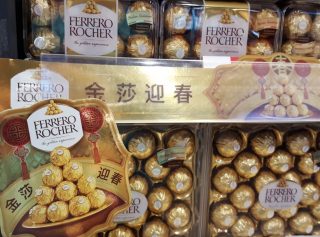 At Pringles, the potato crisps is concentrating on its original (red) and sour cream & onion (green) crisps but apparently all of them are still in their Christmas design.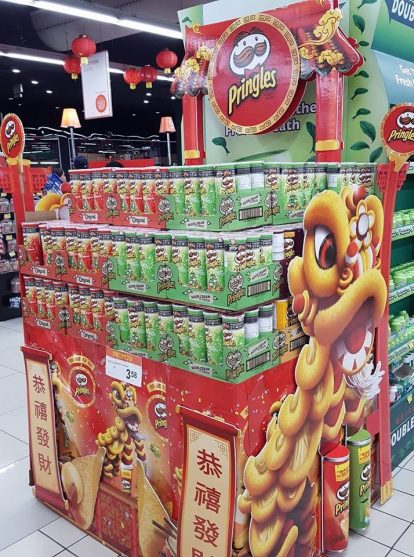 Similar to last year, OldTown is celebrating the Chinese New Year with golden packaging. The gold pack is designed to tell a tale of sincerity through the symbol of birds as a herald of continuous prosperity.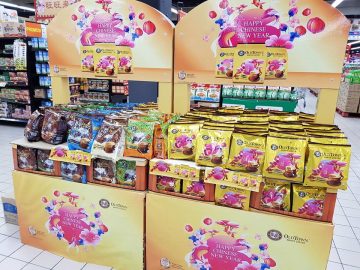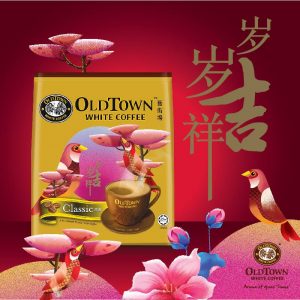 Power Root's Ah Huat presents a very mainland Chinese approach to CNY marketing in the form of a prosperity gift pack. Rice cracker maker Want Want has done this a lot in China. This year, Ah Huat collaborated with the paid digital satellite radio and television service provider Astro, which introduced a mobile game app for the first time in Malaysia. Fans are able to unlock limited edition game items when using special Ah Huat QR codes that can be found on Ah Huat Prosperity Gift Packs.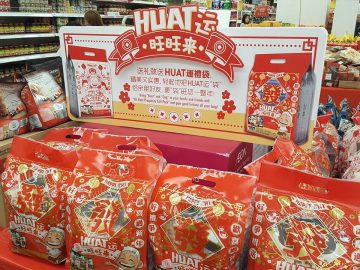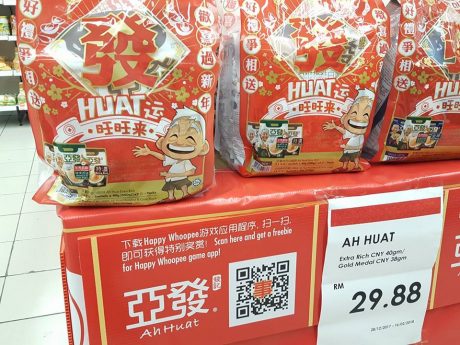 Instant coffee maker Super Malaysia's Super Prosperity Box comes with a limited edition airtight container.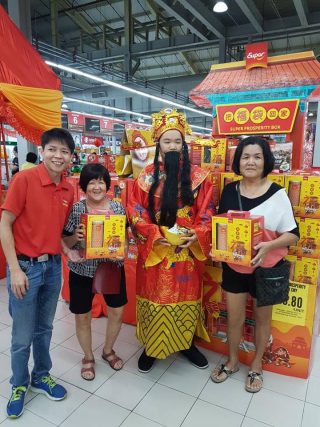 Quaker Malaysia's Chinese New Year Gift Box comes together with either Quaker Instant Oatmeal or Quaker Oats For Rice. There's also a festive recipe on the back of the pack to inspire you to cook up an Oatsome reunion dinner feast.

Sunquick is focusing on Sunquick RTD juice for CNY. Cordial is mainly aimed at the Malay market. for CNY, it is offering 3 exciting flavours in one limited edition pack perfect for gifting and sharing. The message is "Happiness blossoms when you share the joy."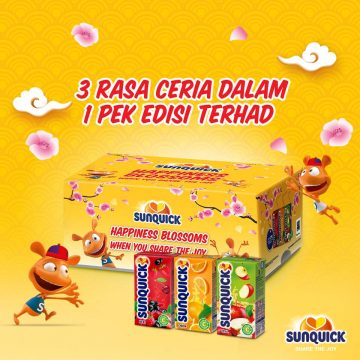 Pokka Malaysia has the tagline "The taste of new beginnings" featuring Singapore's MediaCorp artiste Vivian Lai. The focus this year is on promoting the new Kiyo Kyoho Grape Juice Drink.

Ace Canning's Drinho is promoting its range of Asian drinks that were given a new packaging in late 2017. The The God of Prosperity Choy San Yeh is visiting several outlets to offer Chinese New Year deals on Drinho beverages.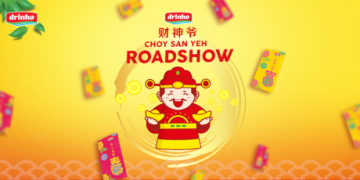 F&N is offering the Keep cool with F&N Seasons of Huat campaign offering the chance to walk away with a grand prize of RM 888 and weekly prizes of 3x crates of F&N beverages with every purchase of 1 carton of F&N Seasons.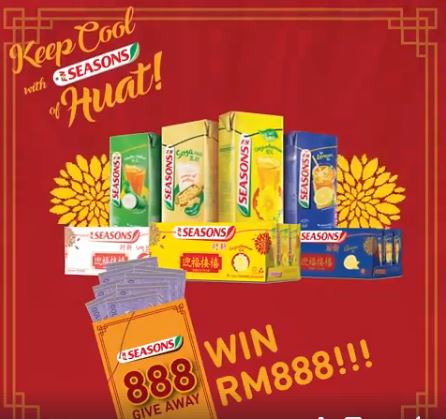 Yeo's is giving away RM 888,888 worth of cash prizes with the purchase of any Yeo's/Cintan products worth RM 18 & above to win.

May Prosperity keep POP-ping this Chinese New Year with Spritzer Pop.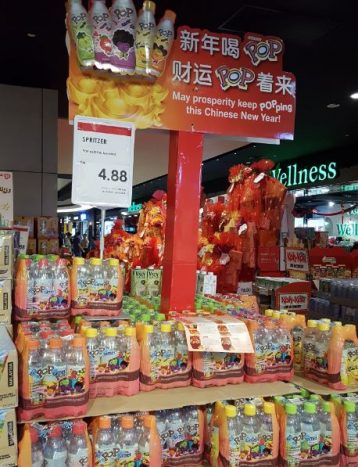 F&N's 100 Plus is stacked up high to improve visibility with the gold bowl topping the display.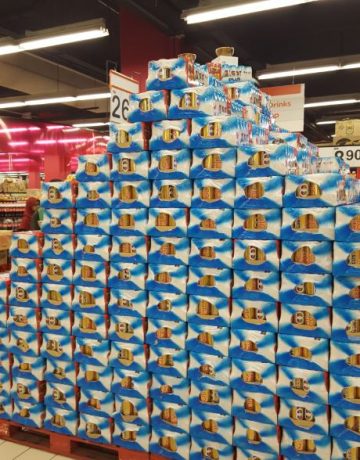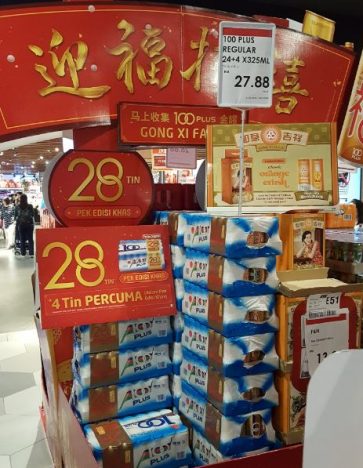 Coca-Cola features the limited edition designs and a chance to win an exclusive gold can.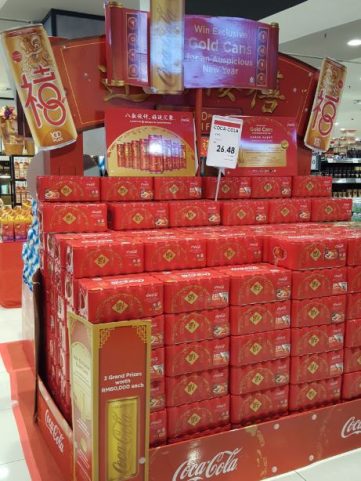 Carlsberg Malaysia is promoting its Carlsberg Smooth Draught and its iconic Carlsberg in green can.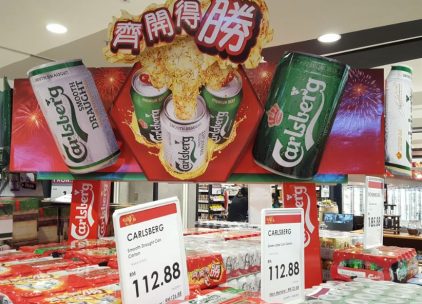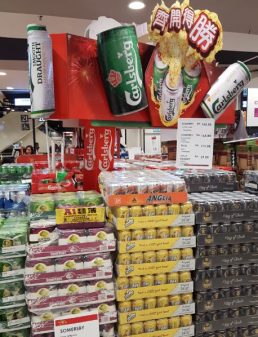 Heineken Malaysia Berhad focuses on its Malaysia number 1 beer claim and wishes Tiger beer drinkers "May your year overflow with prosperity and togetherness."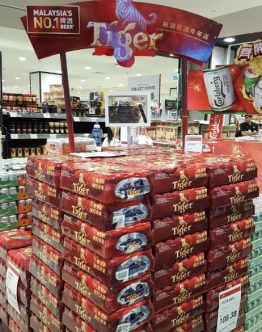 With the purchase of 3 cartons of participating brands, consumers can get a limited edition Tiger mahjong sets at RM 99.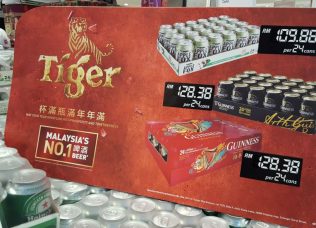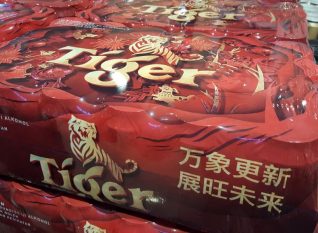 We take this opportunity to wish all Minime Insights readers a Happy Chinese New Year and Gong Xi Fa Cai !!