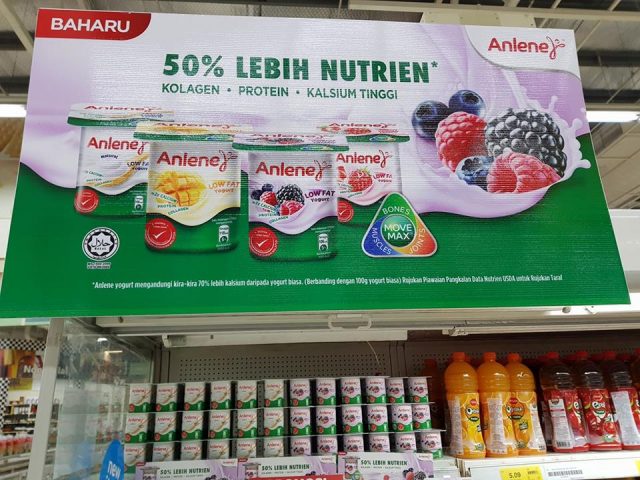 Fonterra Brands Malaysia has unveiled a new look for its Anlene range of low fat yoghurts as well as new formulations. The Anlene yogurts now come with 50% more nutrients (collagen, protein and high calcium), of which it has around 70% higher calcium than a 100g ordinary yogurt.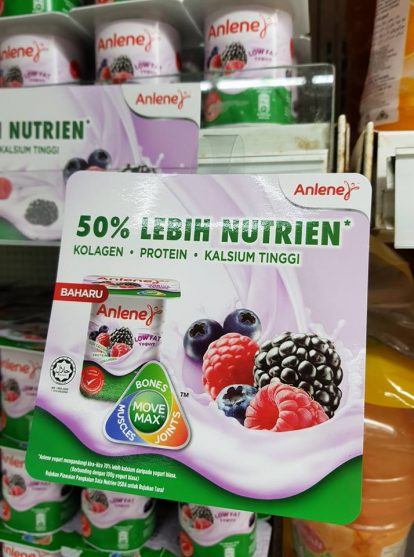 Like the previous Anlene low fat yogurt, it contains the MoveMax formulation to support movement with flexibility, dynamism and strength. The formula provides important nutrients such as calcium for bone health, collagen to repair joint cartilage and Protein for the growth and maintenance of muscle mass and bones, according to Fonterra website.
The pack comes with the Ministry of Health's Healthier Choice Logo (HCL) to certify this product is a healthier choice for consumers.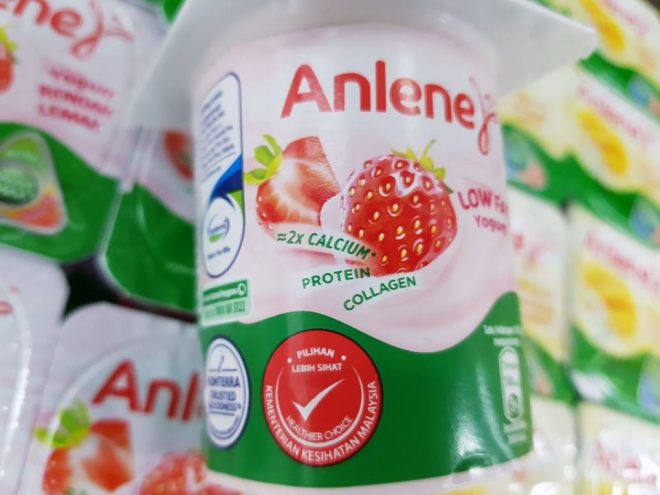 The new Anlene range has higher protein, energy and vitamin D compared to the old one but this is compensated by slightly lower magnesium and calcium.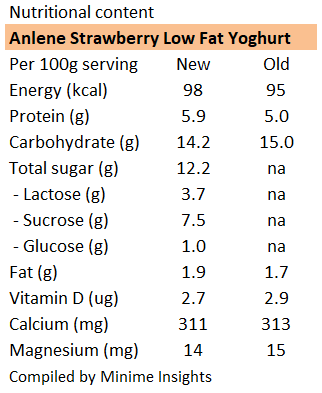 Below is how the old packaging looks like.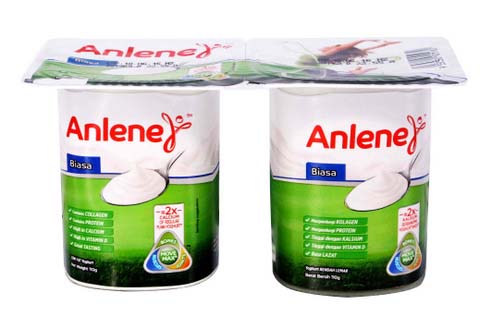 Compared with another range of yogurt from Fonterra's Fernleaf, the repackaged Anlene low fat range, the only difference is the addition of collagen (fish) in the Anlene low fat yogurt.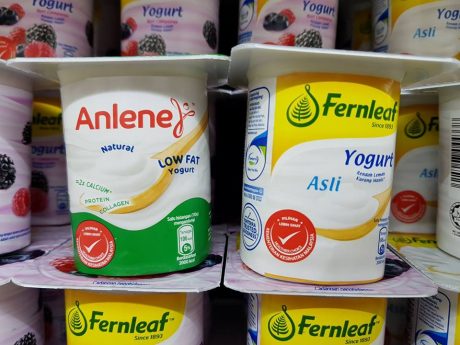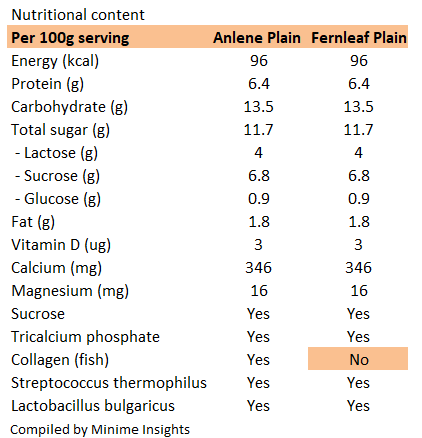 The promotion price for Anlene low fat is two for RM 2.99 (1-14 March 2018) at Giant and the promotion price for Fernleaf low fat is one for RM 0.99 (normal price is RM 1.49).