Pocari Sweat distributor in Thailand Otsuka Nutraceutical (Thailand) Co., Ltd. said Pocari Sweat sales in the country surged by 80% in 2017 citing research data from The Nielsen Company (Thailand) Co., Ltd., reported the company's press release. The strong performance of Pocari Sweat stands in contrast with the 8.5% decline in the overall sports drinks category, which fell to around THB 5 billion in 2017, Nielsen data shows.
The downturn of the sports drink market has hit Boonrawd Trading, the distributor of Singha beer. The company announced in February 2018 that it has stopped the sale of Sanvo sports drinks and Syder Bay cider in late 2017 to concentrate on the premium beer segment, reported The Bangkok Post. The reason for the exit of Sanvo was due to strong competition and strong brand loyalty for Sponsor, the market leader in sports drink.
New wave pattern packaging
Otsuka Nutraceutical, first established in May 2017, has repackaged Pocari Sweat to feature the wave pattern packaging to add a sense of practicality and modernity. The new packaging makes the bottle more durable. Thailand is the first country to launch this packaging. Similar launches are planned for other countries in the future.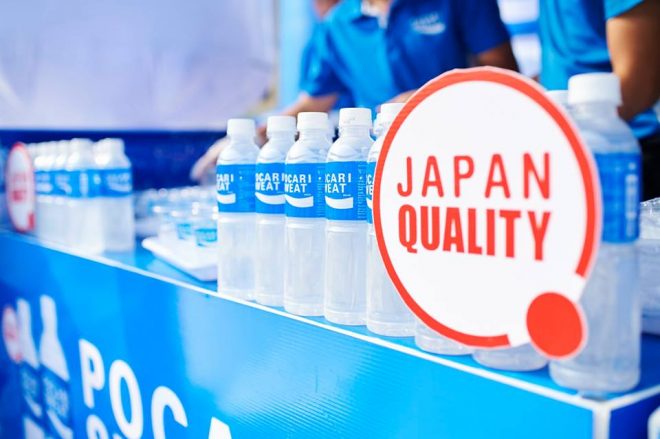 Pocari Sweat has been distributed in Thailand since 1998 through local agents.
Lose to Live
According to the press release, Pocari Sweat has introduced the latest online TVC with the concept of 'Lose to Live' featuring Koy Ratchawin Wongviriya as the presenter. "The TVC shows that, to achieve one's goal, sometimes it involves a lot of obstacles and losses. Although it is not easy, the result can always be appreciated. Whatever the challenge, Pocari Sweat is ready to stay beside the consumers to refresh their spirit."