Singapore has become the 5th market globally for Pocari Sweat Ion Water, announced Otsuka Pharmaceutical Co., Ltd. in a press release on 2 July 2018. The existing markets for Ion Water are Japan, Taiwan, Indonesia and South Korea. The drink was first introduced in Japan in 2013 before going international in 2014. Pocari Sweat Ion Water is lower in sugar and is made without preservatives, artificial sweeteners & flavouring.
In Singapore, the 350ml Pocari Sweat Ion Water is certified as a Healthier Choice by the Singapore Health Promotion Board for its low sugar content.
Sweetened with monk fruit
Ion Water is sweetened with monk fruit (Siraitia grosvenorii) or luo han guo (罗汉果), an ingredient that resonates with Singaporeans. Luo han guo is consumed as a traditional Chinese medicinal drink to cool down the body.
Therefore, it is natural to highlight luo han guo as an ingredient to Singapore audience, which we do not see this happening in Indonesia when it was first launched there.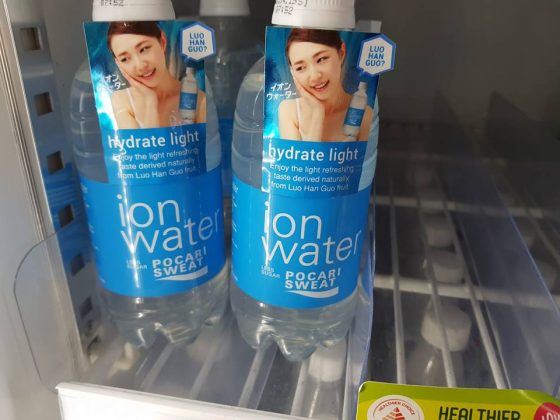 The use of luo han guo as a sweetener is a rarity in Southeast Asia despite its recognition as a sweetener and for its medicinal properties. The Milo RTD in Malaysia is a good example where luo han guo is used as a sweetener. Perhaps luo han guo can play a bigger role in view of the reformulations going on to address sugar taxes or comply with healthier choice regulations.