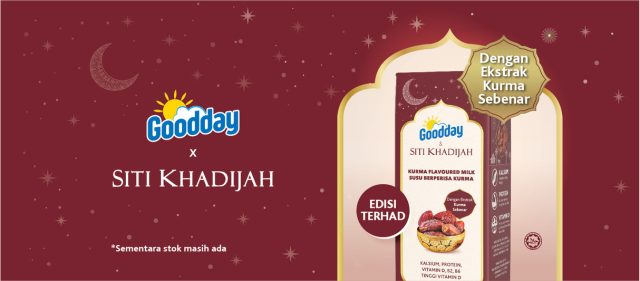 Goodday Milk has partnered with Siti Khadijah for its latest Ramadan and Raya campaign. Siti Khadijah is a known for its motto that 'every woman deserves quality and comfortable prayer outfit.'
The limited edition Goodday Kurma Milk x Siti Khadijah offers consumers a chance to win Siti Khadijah telekung (prayer outfit). There will be 20 winners per week during the contest period that runs from 20 March 2023 to 21 May 2023. Terms and conditions apply.
Most brands have already innovated with kurma, which is popularly taken to break the fast. Rather than looking for new ways to pair kurma with other food ingredients, Goodday Milk collaborates with Siti Khadijah to reach out to pious Muslim consumers, while still leveraging on the popularity of its kurma milk.