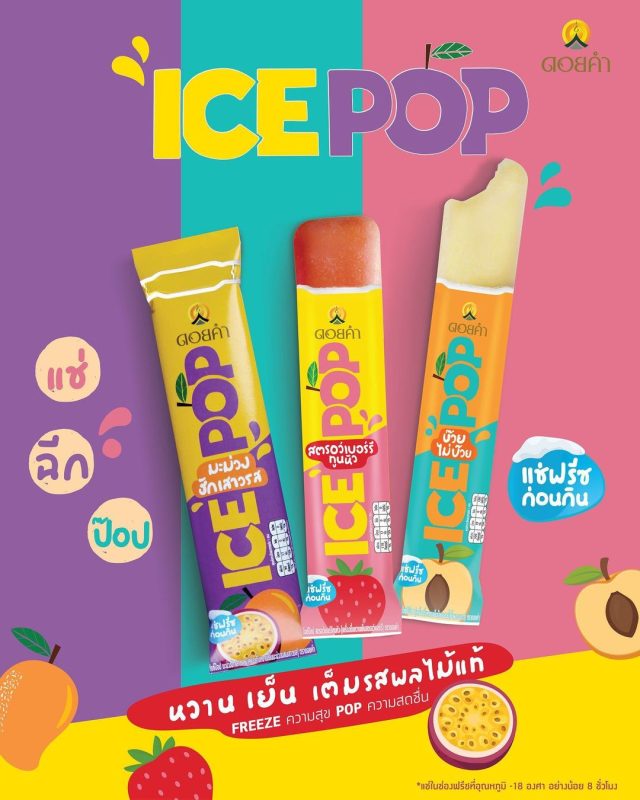 Doi Kham, the maker of Doi Kham fruit juice and dried fruit in Thailand, has recently unveiled Ice Pop. Available in three flavours including strawberry, Doi Kham Ice Pop offers a new way to enjoy the goodness of fruits in a fun way.
Doi Kham Ice Pop is a shelf stable product that is sold in a Tetra Pak packaging (85ml). Since it does not need to be refrigerated, this product helps to reduce energy consumption and has lower carbon footprint compared to traditional ice cream. Consumers just need to refrigerate Ice Pop when they want to consume it.
The company hopes to use the latest Ice Pop to target the Gen Z and Gen Y markets. it has roped in celebrities Phuwin Tangsakyuen and Nong Mata (Matalinn Pongsri) to promote Ice Pop.
The company is switching its focus away from fruit juice, which is a saturated category, towards herbal drinks and tomato processing.