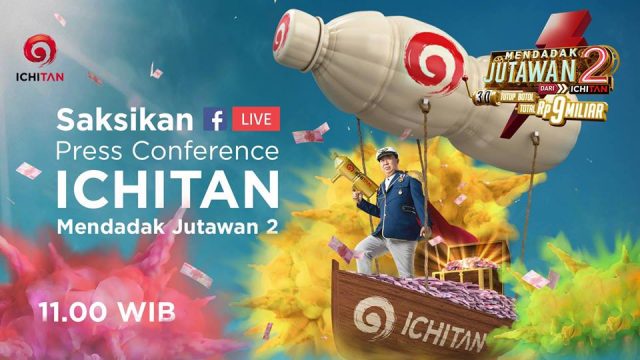 Indonesia is a bright spot for the Thai RTD tea company Ichitan Group PLC. The company announced in its Opportunity Day Year 2017 Performance presentation deck that the contribution from the export segment (primarily Indonesia) jumped to 27% of total revenue in 2017, up from a mere 1.8% a year ago.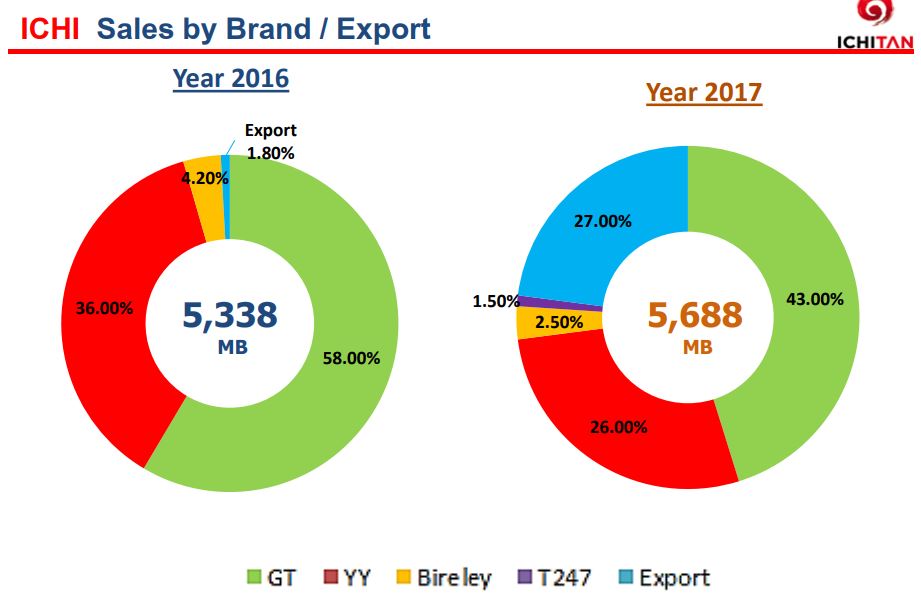 Revenue of the export business represented around THB 1,536 million (USD 49 million) in 2017, up from THB 96 million in 2016. Most the revenue in 2016-2017 came from Indonesia, following the highly successful millionaire program ("Mendadak Jutawan") in 2017, which saw 30 lucky winners each taking home IDR 300 million (USD 22,500). The program has been re-launched in 2018.
Ichitan sold 1.7 million bottles in 2017?
In Indonesia, PT Ichi Tan Indonesia Director Sintorn Santitorn said to Surya Online that the company sold 1.7 million bottles in 2017. The goal for 2018 is to achieve a higher sales target of 3.8 million bottles.

It is not clear if the sale volume refers to Ichitan's Thai Tea or overall sales. However, the headline does suggest it refers to Thai Tea pending further clarification.
Assuming the 1.7 million figure refers to overall sales volume, calculating using the retail price of Ichitan Honey Lemon Flavour at Indomaret of IDR 5,400 on 3 April 2018, the company's sales revenue in 2017 at current retail price will only amount to IDR 9.18 billion (USD 667,000). This figure does not match the sales data (ex-factory price and inclusive of Cambodia) released by Ichitan. There is a possibility the number should be higher looking at the region of 17 million bottles instead of 1.7 million bottles.
Sintorn also added most of the sales in Indonesia came from the modern trade at 80% but the company is working to improve penetration in traditional trade through the placement of chillers and signage.
Share of lost in investment in joint venture widened
At the current stage, the Indonesia business is bleeding money as the main thing now is to capture market share. As a result, the share of lost in investment in joint venture rose 50.8% to THB 144.3 million in 2017 compared with a year ago. The millionaire program in 2017 alone cost around USD 675,000 in prize money.
RTD tea market in Thailand sliding
The outlook of the Thai RTD tea market is not promising as the market has been falling since 2013 citing Nielsen data. Ichitan is losing share to its closest rival Oishi. The growth of the export business has helped to compensate Ichitan's poor performance in the home market and the company intends to enlarge its pie in the Indonesian RTD market.