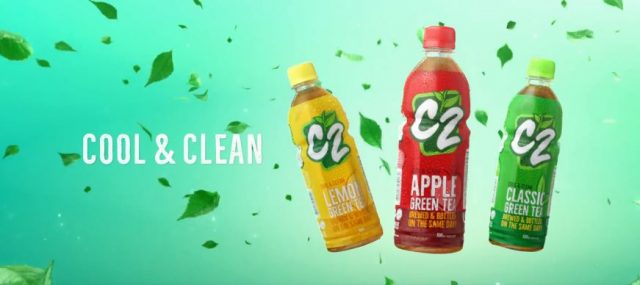 In March 2018, URC refreshed the packaging of C2 Cool & Clean. This RTD tea enjoys an 82% market share, according to the company's first sustainability report released in early 2018.
The C2 logo and the product descriptions were given a bolder look to make them more visible.
Freshness is emphasised with the on-pack statement mentioning it is "brewed and bottled on the same day" to lock in the benefits. C2 is made from 100% natural green tea leaves sourced from farmers in Vietnam. The sugar comes from URC's own milling operations.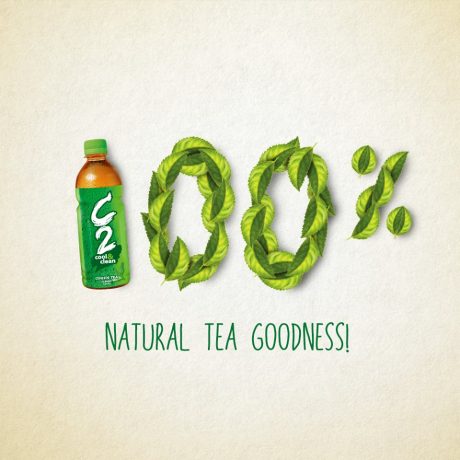 URC C2 is available in Classic Green Tea, Green Tea Apple, Green Tea Lemon, Green Tea Dalandan, Green Tea Melon and Red Tea Raspberry. The sizes are 230ml, 355ml, 500ml and 1 Liter to cater to whatever occasion.