Dairy companies are looking at ways to bridge the dairy and plant-based divide and at the same time satisfy consumer demand for more plant-based products. In Indonesia, PT Frisian Flag Indonesia has unveiled a new flavoured milk drink featuring mung bean (kacang hijau).
Familiar with mung bean
Mung bean is no stranger to Indonesians. The green beans are described as a filling food and high in protein. They are also rich in manganese, potassium, magnesium, folate, copper, zinc and various B vitamins.
Mung beans are taken as dessert in the form of bubur kacang hijau or mung bean porridge, an Indonesian sweet dessert made with coconut milk and palm sugar. Packaged mung bean drinks are widely available and the popular ones are from ABC and dairy company Ultrajaya Milk Industry. Mung bean is applied in baby food, cereal and other foodstuffs as a way to localise and improve the taste and nutritional benefits.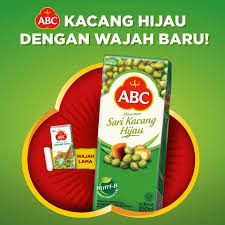 Small green bean but many benefits
The FrieslandCampina Indonesian unit promotes the new milk-based mung bean drink by using a simple message "Small green bean has many benefits" (Hijau kecil banyak manfaat).
The marketing material features a young female and highlights how mung bean benefits her. Vitamin B1 (thiamin) helps with metabolism, calcium for bone health, vitamin A for flawless skin and protein for growth.
Female focused approach to marketing mung bean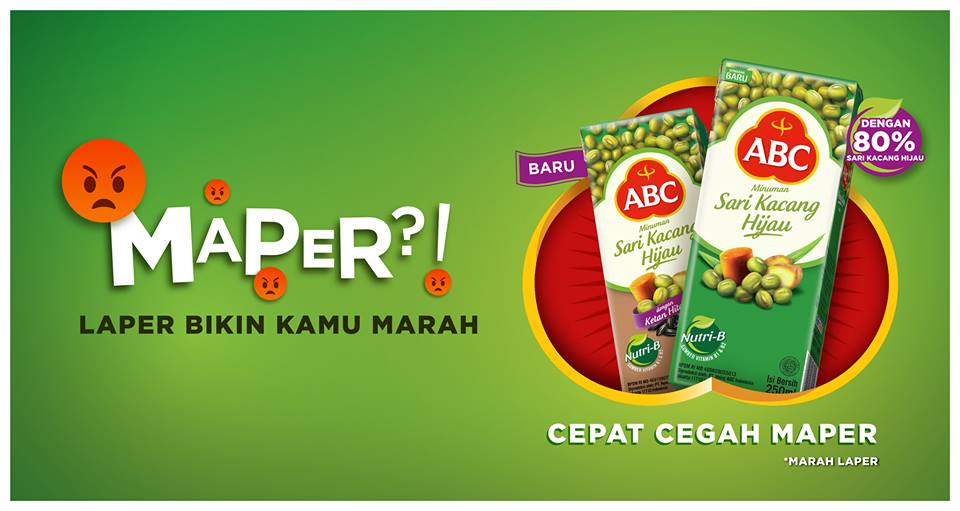 ABC Sari Kacang Hijau ran a female focused marketing campaign in 2017 to emphasise the satiety benefit of mung bean. By consuming ABC Sari Kacang Hijau, which contains 80% mung bean, the user will feel less hungry and less angry. The term "maper" is formed from two words "marah" or anger and "lapar" hunger. ABC Sari Kacang Hijau contains vitamin B1 dan B2.
Milk-based mung bean drink fetches higher price
Milk-based Frisian Flag UHT Purefarm Kacang Hijau (225ml) is retailed on Alfacart at IDR 5,400 (the promotion price is IDR 3,300), the same price as other Frisian Flag UHT Purefarm flavoured and full cream milk. The price of Frisian Flag UHT Purefarm Kacang Hijau is around 44% more expensive than ABC Sari Kacang Hijau (200ml) at IDR 3,400 on a volume basis.
What Mini Me thinks
We see traditional dairy companies encroaching further into plant-based protein not just soy but also incorporating other ingredients like nuts, mung bean and riceberry. We expect this trend to continue.