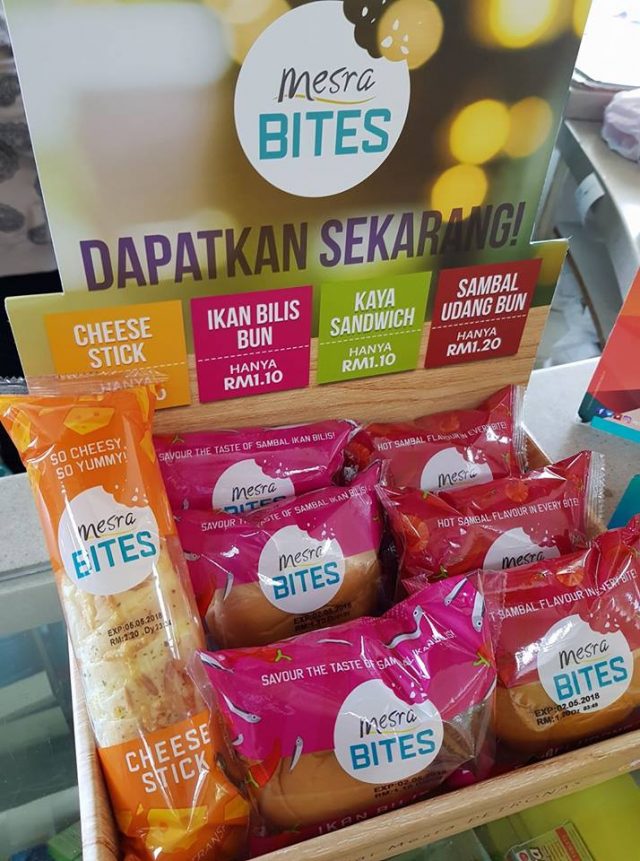 Kedai Mesra Petronas has rolled out private label bread products in its petrol mart outlets in Malaysia. The state-owned fuel retailer has introduced four bread items under the Mesra Bites line up comprising cheese stick, ikan bilis (anchovy) bun, kaya sandwich and sambal udang (prawn sambal) bun.
Each product is colour coded for easy identification with yellow for cheese and green for kaya.
Mesra Bites are selling at a slight discount or same as market leader Gardenia with the cheese stick at RM 2.20 compared to Gardenia's RM 2.30. The Ikan Bilis Bun and the Kaya Sandwich are each priced at RM 1.10 (Gardenia Ikan Bilis Bun is RM 1.10), while Sambal Udang Bun, unique to Kedai Mesra Petronas, comes with a RM 1.20 price tag.
The breads are manufactured by Fuji Bakery Supplies (M) Sdn Bhd.
We have seen petrol marts differentiating themselves from competitors. Kedai Mesra Petronas has started selling ready-to-eat salad and Shell has partnered with different merchants including Costa Coffee. Several leading FMCG brands like Nestle and Etika are using petrol mart to launch exclusive products or using it as the platform to roll out new items into the market.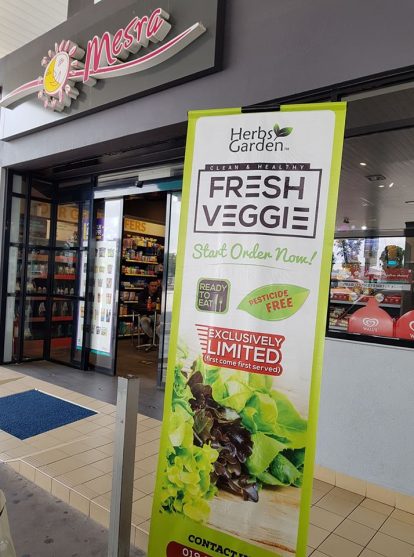 Petrol mart can do more by harnessing its one-stop shop convenience including selling more fresh items for busy motorists on their way home. I would certainly want to top up on fresh vegetables and fresh milk while driving home.