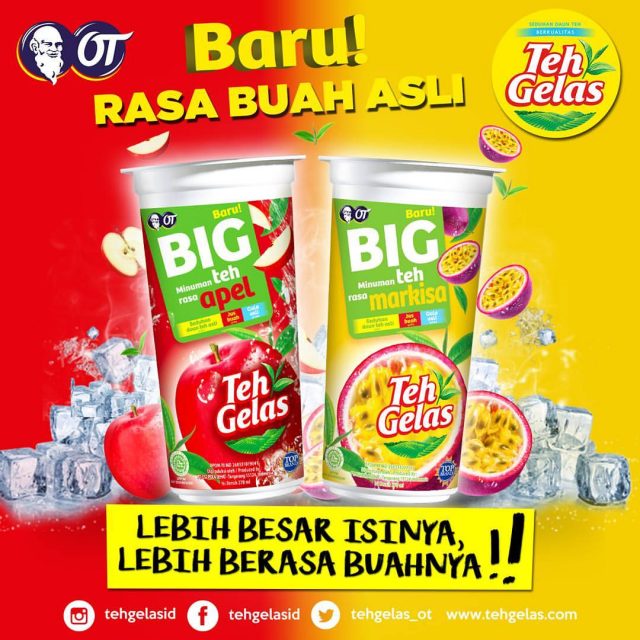 OT Group, known for its Teh Gelas RTD tea, rolled out Teh Gelas BIG Fruit in February 2018. Available in 270ml plastic cup packaging, Teh Gelas BIG Fruit is a fruit tea with passion fruit and apple variants.
The new product represents the natural extension of the Teh Gelas range into the fruit tea segment. The key selling points are fruit juice, natural sugar and natural tea. Also available is Teh Gelas BIG in 300ml plastic cup. The target consumers are low to medium income consumers who want a fruity version of Teh Gelas.
The segments where Teh Gelas have not innovate are unsweetened, milk tea, herbal tea and other flavours.