Etika Sdn Bhd has launched a premium fresh milk Goodday Life in Malaysia. Known as a 100% Australian fresh milk, Goodday Life marks the entry of Goodday into the imported pasteurised fresh milk category. It competes with Pura, Farm Fresh's Yarra Farm and F&N's Farm House in the same category.
Goodday Life is a product of Malaysia and the ingredient is stated as cow's milk. As a comparison, Farm Fresh's Yarra Farm, also a product of Malaysia, is more specific with the provenance of its ingredient by mentioning the milk is 100% imported Australian cow's milk.
More calcium
Goodday Life has a higher calcium content than Goodday Fresh Milk. Consumers are essentially paying nearly 30% more for a 1L Goodday Life (RM 10.99) to enjoy more calcium. The cheaper Goodday Fresh Milk (RM 8.49) offers 95mg of calcium per 100ml serving. Competitor Yarra Farm's protein content is 3.4g, carbohydrate at 4.3g and calcium at 114mg per 100ml serving.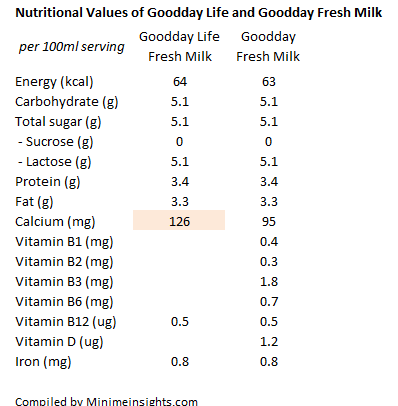 Goodday Life as barista milk
Apart from the Australian milk heritage, Goodday Life is marketed as a barista milk for coffee lovers to add into their coffee. This would potentially appeal to coffee drinkers who want to a milk that can help to make delicious coffees at home.