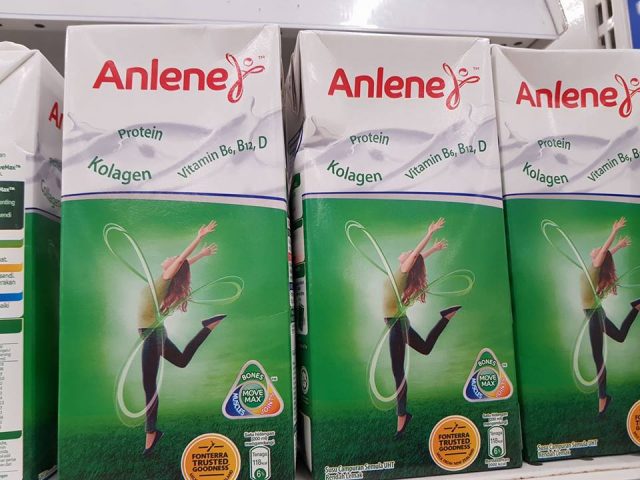 After launching a host of new dairy products in the consumer segment in Malaysia, Fonterra does not seem to be slowing down in its endeavor to stake a bigger presence on the local dairy scene. Fonterra recently launched in Anlene in the UHT segment.
The dairy company has unveiled Anlene UHT Recombined Low Fat Milk in 180ml and 1L format. The liquid milk provides protein, collagen and vitamin B6, B12 and D for bone, muscle and joint health under MoveMax. The 1L pack is selling for a price of RM 6.90 and 180mlx4 at RM 6.90 at Tesco. Also available is Anlene UHT chocolate flavour.
The vanilla and chocolate Anlene UHT debuted in the Philippines and Indonesia in 2017.