MyMilk Dair has released a range of dairy products targeting Middle Eastern consumers in Malaysia.
Malaysia popular with Middle Eastern people
Malaysia is home to a large population of Middle Eastern people staying for work, study or business. Anecdotal data suggests there were around 60,000 Iranians in Malaysia as of 2011, not counting nationalities from other Middle Eastern nations.
Foreigners living abroad have the tendency of living together in the same community due to the availability of support and facilities/businesses catering to their needs. Most of the Middle Eastern people reside in Seri Kembangan in the Southern part of the Greater Kuala Lumpur area.
MyMilk enters Middle Eastern grocers
A recent visit to One South, a mixed development project in Seri Kembangan, Selangor in early May 2018 saw MyMilk started selling a range of fresh dairy products in the Middle Eastern retailers in One South. The products include fresh milk, set yogurt, chocolate milk and fresh laban or leban, a fermented drink made across the Arab World. The fresh laban is described as good for digestion. The product poster and product packaging includes Arabic, which clearly shows the product is aimed at Middle Eastern consumers.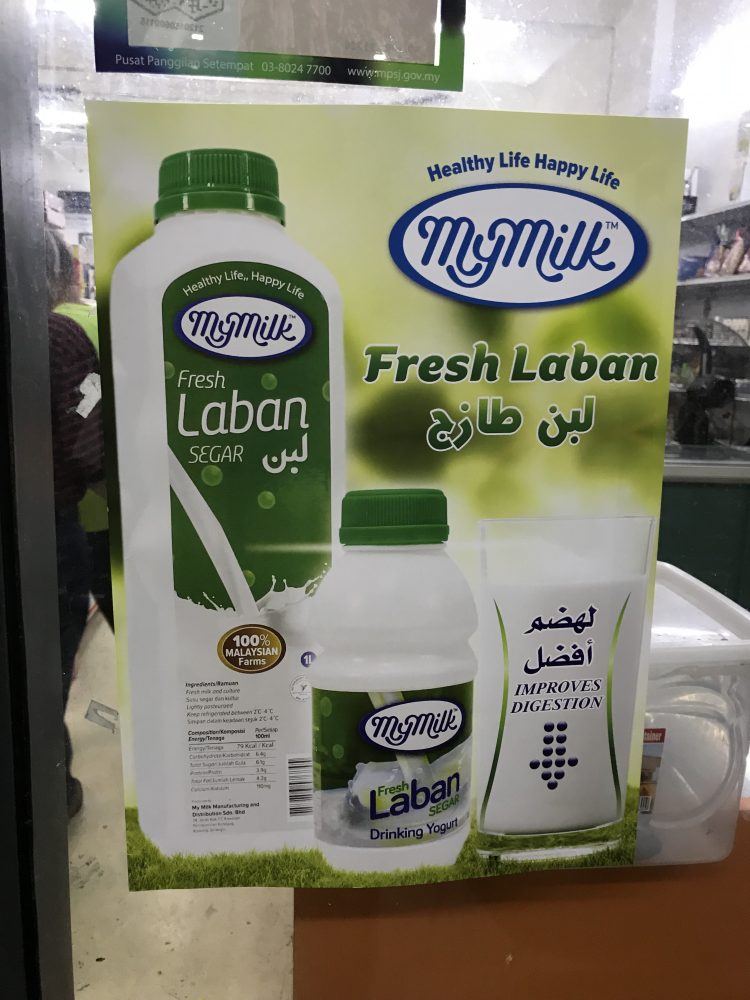 To emphasise the product's freshness, the MyMilk fresh milk and laban come with the 100% Malaysian farms claim. The dairy products are officially certified halal by JAKIM. The ingredients in the fresh laban drinking yogurt are fresh milk and culture, lightly pasteurised. The protein content per 100ml serving size is 4g and the calcium content is 110mg.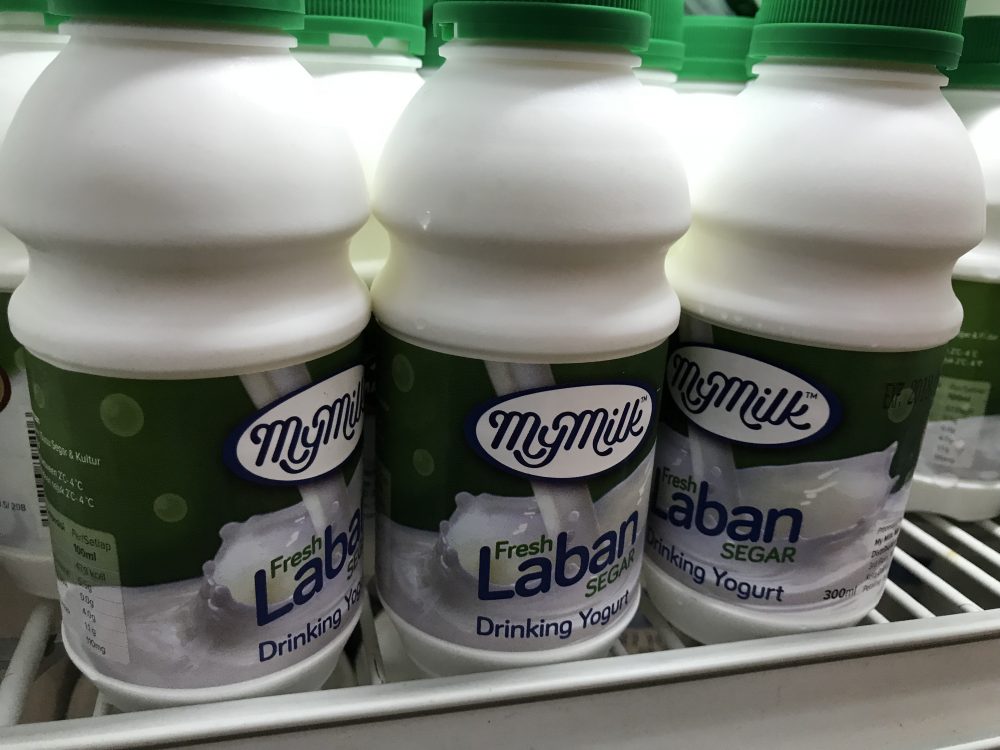 What Mini Me thinks
It is interesting to see Malaysian businesses creating products to fill the gap to meet the needs of foreign communities longing for something familiar from their home. With time, the cross fertilisation of food culture would one day result in Malaysians potentially embracing laban and other ethnic food in the future.