The Italian Baker Sdn Bhd (doing business as Massimo) is famously known for promoting its Chiffon-In-A-Cup by aligning the product with Mother's Day. Chiffon-In-A-Cup is described as 'so delicious you know it's baked with love.'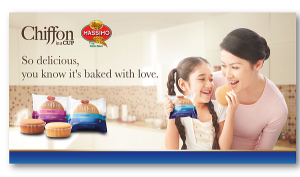 To celebrate Mother's Day in 2018, Massimo launched limited-edition Diletto moist cakes with 3 flavour variants – Dreamy Chocolate, Tangy Mango and Blueberry Burst.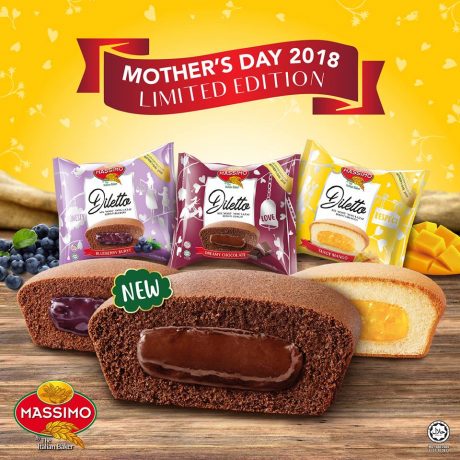 The product is described as 'beautifully packaged in an exclusively designed pack that feature important universal values taught by mothers – Love, Respect and Honesty.'
Some brands are closely associated with certain events or attributes such as Gardenia's 'So good you can even eat it on its own.' Massimo's Mother's Day approach resonates with consumers by focusing on the emotional aspect of mother's love.
Diletto is available at most modern retailers selling at a price of RM 1.60.