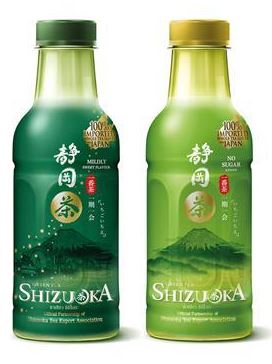 Ichitan has launched a premium Japanese ready-to-drink (RTD) tea developed by famous Japanese tea master from Shizuoka – Mr Satoru Fujimoto. Shizuoka Prefecture in Japan is known as the world's capital of premium tea. The tea is made from 100% imported First Flush and Second Flush tea tips from Shizuoka.
According to the press release, "the product will be the first and only one with the right to use the "Fujipi", the symbol of Shizuoka, and certified by the Shizuoka Tea Export Association.
The Shizuoka branded tea will be available in two flavors – Original (no sugar) and Mildly Sweet, in 440 ml bottle. Priced at 30 baht per bottle."
Mr Satoru Fujimoto, the tea master who initiated and developed the recipe for Shizuoka ready-to-drink premium tea, said, "Thailand is a tropical country and its people prefer refreshing tea. I wish to also introduce the rich flavor and the mellow sweet flavor of Shizuoka tea adapted to the Thai consumers' preference."
The sales target for Shizuoka for 2018 is THB 130 million and the new premium tea will be riding on the growing premium tea market in Thailand worth THB 891 million in 2017, said Ichitan.