Snack bar has received a lot of attention as a category for innovation in Southeast Asia. We have seen Kellogg's and Nestle rolling out snack bars in the region. Local health food makers, particularly Indonesia's Nutrifood, are also active in snack bar.
Not surprisingly, PT Simba Indosnack Makmur, the maker of Simba cereal, has jumped into the bandwagon with Simba chocolate cereal bar in early 2018.
Snack bars target 3 main segments
There are three target segments for cereal bars in Southeast Asia. The first are products aiming at children such as Nestle Koko Krunch, Kellogg's Coco Cereal Bar and Zee Multigrain.
The second are functional snack bars with fitness/dietary claims such as Soyjoy, WRP multigrain, low calorie fruit, Fitbar multigrain, Diabetasol high-fibre and Extra Joss Bar emphasising satiety and calories.
The third, which Simba snack bar falls into, is targeting teenagers and young adults as an on-the-go snack. Recent examples are Kellogg's Nutty Choc and Berries with Yoghurty Coating and Soyjoy Crispy.
Simba cereal bar for the active youth
Simba cereal bar is positioned as a snack bar that provides energy to the active individuals. As seen in the TV commercial, the target segments are teenagers and young adults engaging in skateboarding, extreme cycling and footballing.
Penuhi #EnergiSeru Dengan Cereal Bar

Inilah rahasianya agar kamu tetap aktif dan berenergi sepanjang hari! Simba Cereal Bar, snack cokelat enak yang penuhi #EnergiSeru kamu untuk beraktivitas seharian!

Posted by Simba Cereal on 21hb Mac 2018
Texture plays an important role
In Southeast Asia, the snack bar texture that works is a puffy or crispy top with a sweet base like Fitbar or totally puffy/crispy like Simba.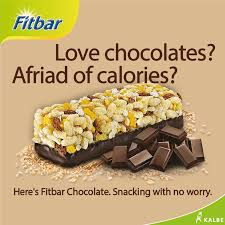 An example of crispy is the new Soyjoy Crispy, launched in early 2018. The crispiness sets it apart from the dense but soft chewy texture in the original Soyjoy.

The sound of Soyjoy's crispiness is used as an effective marketing tool by Otsuka.
Kreess Kreess Kreessss, enaknya SOYJOY CRISPY. Kebaikan kedelai kini hadir dalam soypuff yang crispy.#SOYJOYCrispy #HidupEnakBeli #SOYJOYCrispy di JD.id dan dapatkan hadiah keren #HidupEnak #SOYJOYMysteryGift. Info lebih lengkap cek di link berikut : bit.ly/soyjoymysterygift

Posted by Soyjoy Indonesia on 3hb April 2018
What Mini Me thinks
Snack bar makers need to localise their products in this region. The Nature Valley's hard texture and Uncle Toby's chewy texture do not seem to work in Southeast Asia as consumers prefer the crunchy and puffy texture.