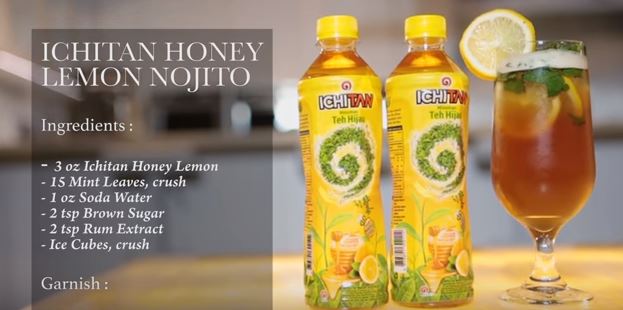 Ichitan Indonesia is expanding the usage of its RTD tea drinks by encouraging the creative use of Ichitan drinks. The #kreasichitan or Ichitan creation approach sees new food and drinks created by Chef Arnold and Chef Puput using Ichitan beverages.
Chef Arnold's creation Creme Brule employs Ichitan Thai Milk Tea, while Chef Puput's mojito is made using Ichitan Honey Lemon.
Below is the Frozen Lychee Mocktail made using Ichitan Lychee.
What Mini Me thinks
Beverages are increasingly crossing over into food service. Such approach could hopefully stimulate the demand for Ichitan beverages beyond the retail, impulse channel. It also opens up experimentation with non-alcoholic, artisan-inspired options.