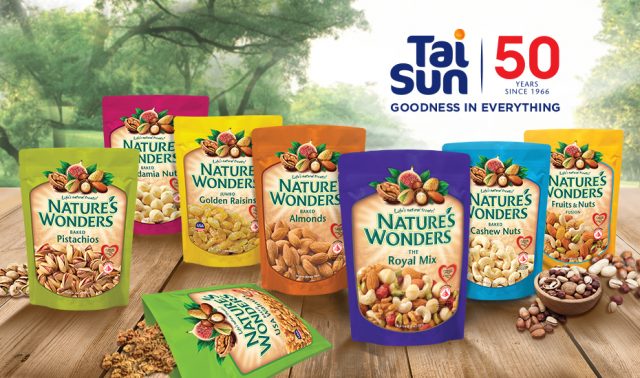 TS Wonders Holding Limited, the maker of Tai Sun and Nature's Wonders nuts and UCA and Treatz chips from Singapore, has submitted the prospectus for an initial public offering in Hong Kong on 19 July 2018. The prospectus can be downloaded here.
The most important points are the financials. TS Wonders derived most of its sales from nuts (2017: 78%), followed by chips (2017: 18%). Total revenue stood at SGD 55.5 million in 2017 with net profit for the year at SGD 5.97 million.
Margins have been improving but revenue in 2017 suffered due to earlier Chinese New Year period. Sales fluctuate based on seasonality with higher sales recorded during festive seasons.
The key reasons for listing are raising funds, improve the status of the company (instill confidence in their customers) and enhance its operational and financial reporting structure.