Ooh La La 麻辣 (Mala), said to be Singapore's 1st mala potato and cassava chips, is taking the mala flavour to the next stage.  The mala chip contains Sichuan peppercorn, which causes numb and tingly lips. The mala taste lingers in your mouth even after you have stopped eating it. Even though there are quite a number of mala products in China, Ooh is truly unique because it is a chip born in Singapore.
Ooh comes in 2 choices – potato or cassava. Potato is still the consumer favourite.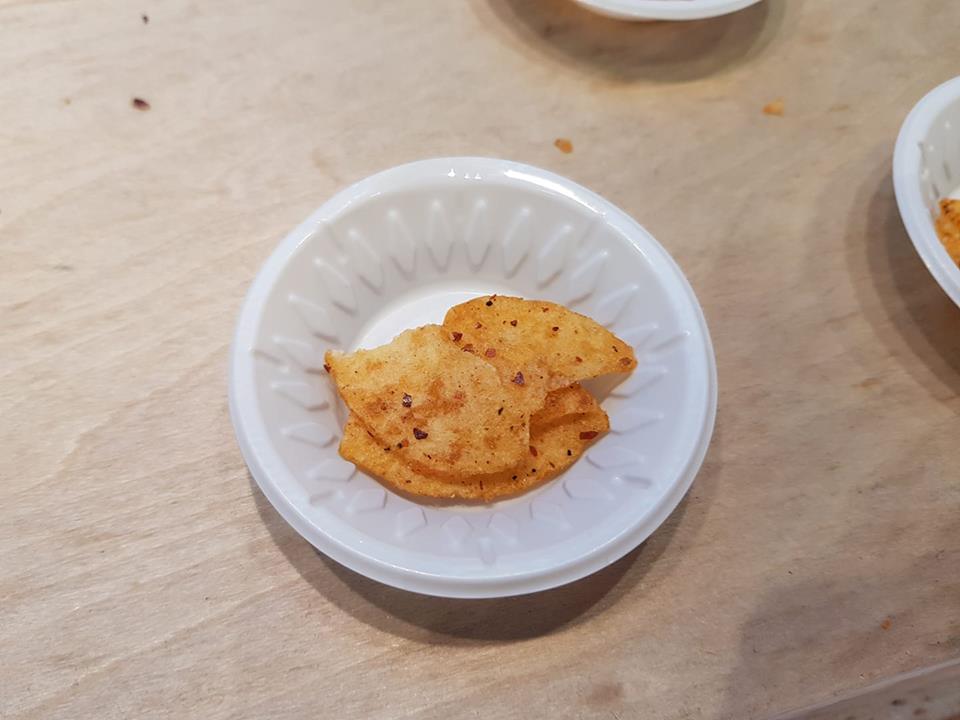 The birth of Ooh mala is a reflection of Singaporean fascination with mala. Mala hotpot is likely to be the first to be introduced by the Sichuanese from China. Since then, mala has evolved into many variations in Singapore including the famous mala xiangguo ("Spicy Numbing Stir-fry Pot"). The Straits Times has an article describing how mala is used to spice up chicken rice and pizza.
Ooh La La Mala can be bought here. The price at one of the mobile booths is SGD 6 per pack.
Ooh La La Mala has a local ompetitor Mala Mala, also claimed to be the first mala brand in Singapore. Unlike Ooh Mala, Mala Mala are available in potato wedges and mushroom chips. Click here to purchase online.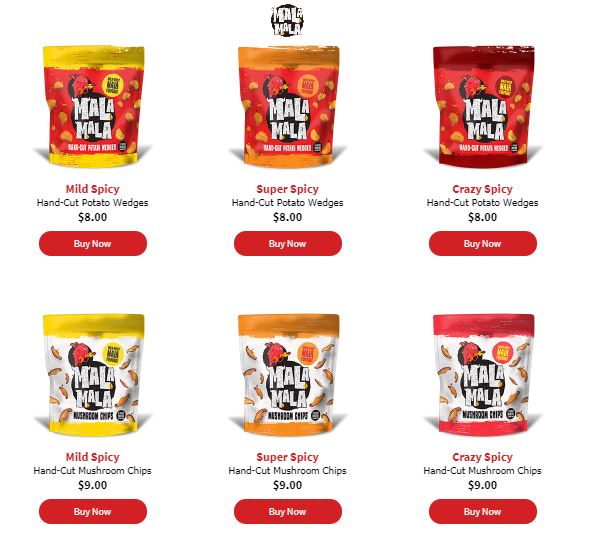 The question is will mala flavour from Singapore take off in the region like what we have seen with salted egg yolk?