Harriston, a Malaysian homegrown chocolate brand, has unveiled the country's first ruby chocolate, which is also said to be the first in Southeast Asia. The new Harriston ruby chocolates were developed in collaboration with Barry Callebaut Group, the creator of ruby chocolate.
The ruby chocolate has a sweet and sour, berry-like note. No colouring and berry flavouring are added.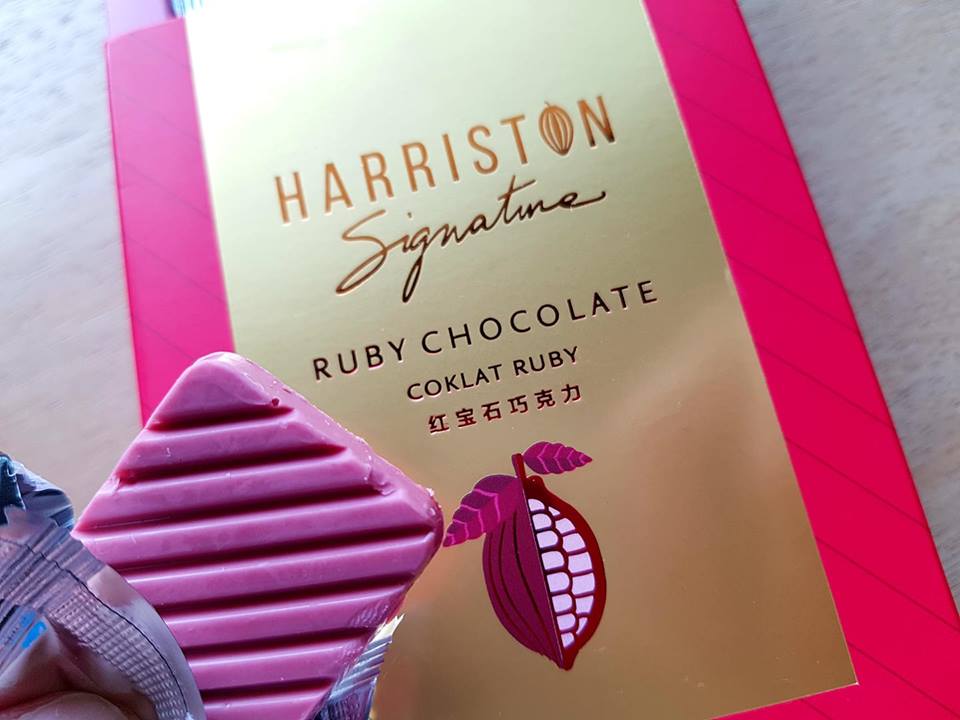 Harriston Ruby is available in all the Harriston Signature and Harriston Boutique outlets in Malaysia from 1 September 2018.
We expect to see more ruby chocolate creations in this region in the coming months.