Finally, Coca-Cola's Nutri Boost is now in Malaysia. Nutriboost under Coca-Cola's Minute Maid brand was launched in Vietnam in 2010, Indonesia in 2013 and in Thailand in 2012. In Malaysia, Nutri Boost does not come under the Minute Maid brand but as a standalone brand.
Nutri Boost combines the world's best milk from New Zealand and the world's best-selling juice from Minute Maid, the perfect blend of energizing, protein-rich milk and delicious, real fruit juice. The 250ml drink in PET bottles come in two flavours – orange and strawberry.
There is a display issue with the Nutri Boost 250ml bottle as it does not stand well in the 7-Eleven display shelf. With just a shake, the bottles will come tumbling down.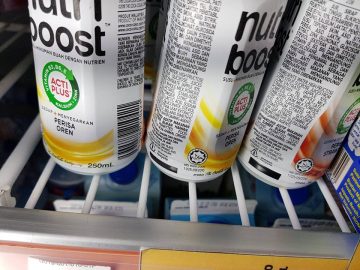 Future development
Currently priced at RM 3.10 per PET bottle at 7-Eleven Malaysia, Nutri Boost can come in a more price-friendly carton packaging similar to the one launched in Indonesia in 2018.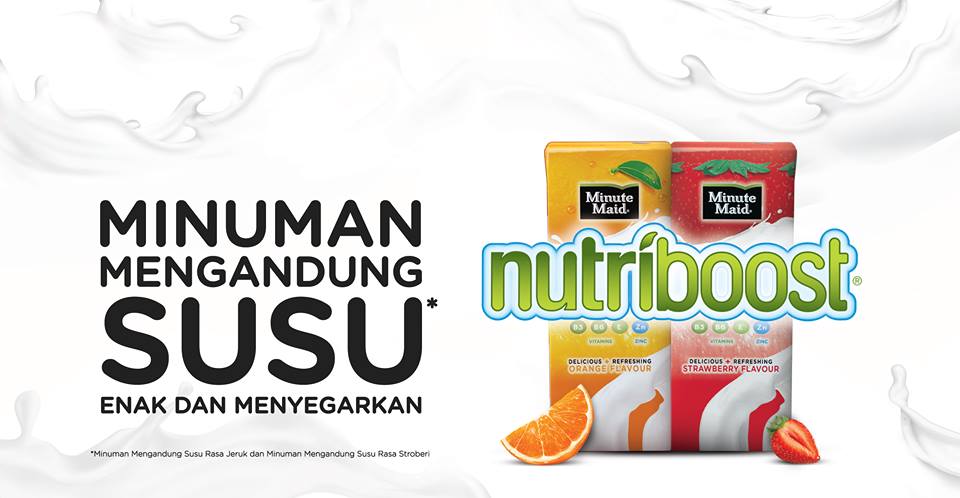 Competitor PepsiCo can potentially bring in its Tropicana Twister Juicy Milk to compete head on with Nutri Boost in the milk-based juice category. In Vietnam, Tropicana Twister Juicy Milk was unveiled in 2017 to offer consumers with an alternative to Nutri Boost.