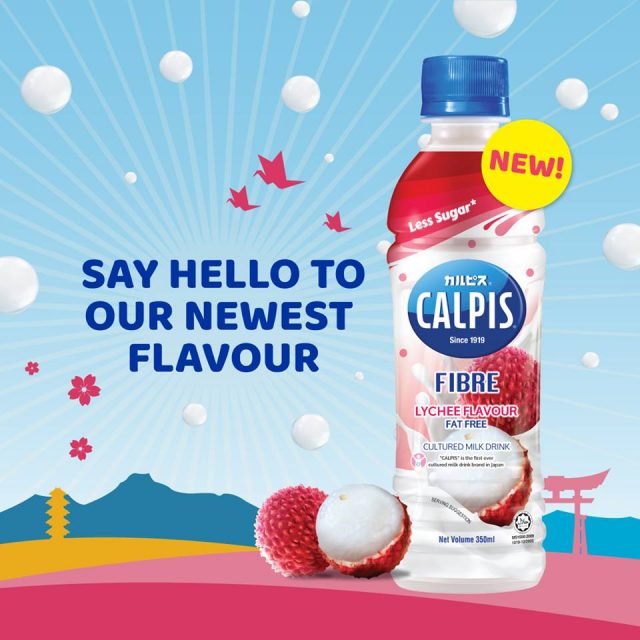 Lychee is the new flavour to join the Calpis Fibre family. Calpis Fibre is a drink containing polydextrose, a type of dietary fibre that can help maintain a good digestive system. To boost sales of the Calpis range, Etika announced a new contest offering a chance to win the following:
Grand Prize x 31: RM500.00 cash each.
Consolation Prize x 1,519: RM100.00 cash each.