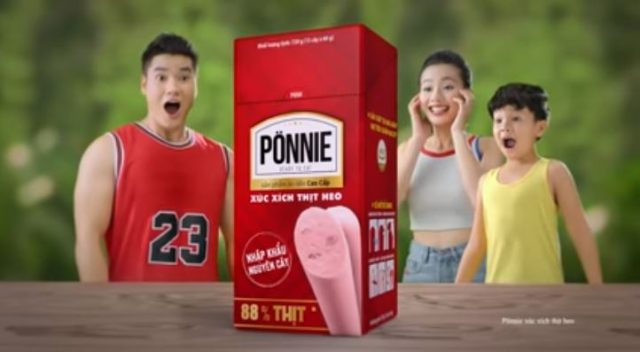 Saigon Nutri-Food (Công Ty TNHH Thực Phẩm Dinh Dưỡng Sài Gòn), a subsidiary of Masan Consumer Corporation, has unveiled Ponnie, a premium pork sausage containing 88% meat content. It is a collaboration with South Korea's processed meat company Jinju Ham, which has acquired a 25% stake in Saigon Nutri-Food.
"Our aim is to improve Vietnamese consumer's meat experience by providing innovating and delicious products. We will not only develop products that are delicious, but will focus on nutrition and affordability," said Truong Cong Thang, chairman and CEO of Masan Consumer.
This ready-to-eat (RTE) sausage snack is positioned as a food that supports growth for children and young adults. Ponnie contains 8g of protein per 100g and helps with muscle gain and health.
Masan Consumer Holdings experienced a 5% drop in meat revenue in 2018. The company said it will roll out more innovative meat products in 2019.